VICE PRESIDENT ENEWS MESSAGES
VICE PRESIDENT ENEWS MESSAGES
This page contains each of Vice President Wilson's monthly messages dating back to the initial Student Affairs Enewsletter sent in February 2014. Enjoy!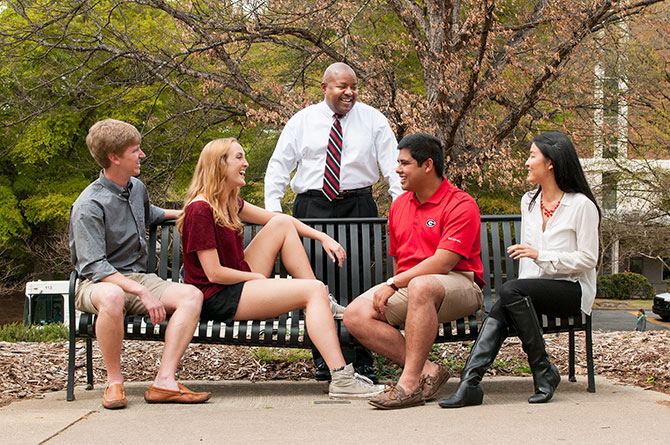 I think we can all easily agree this has been a start to a new school year unlike any before at UGA. It has been wonderful to see students back on campus and engaging with each other in new (masked and socially distanced) ways. It has also been challenging as students have online and hybrid courses and are still adjusting to new modes of learning, along with many other new aspects of campus life.
We are always a learning community, but I am especially reminded of how much learning we're all doing right now. When it comes to campus life and COVID-19, our efforts are constantly evolving. We get new information each day. Some of our approaches prove successful; others require continued focus. We refine and adapt and keep students at the center.
I know we all look forward to a time when today's pandemic is a distant memory, but as we learn through this together, let's continue to meet the moment to support our students—in all ways and modes possible. As always, they are ready to learn. We should be just as ready.

Victor K. Wilson
Vice President for Student Affairs
The University of Georgia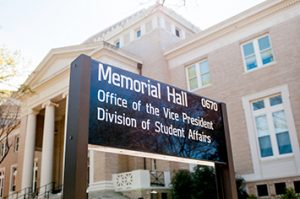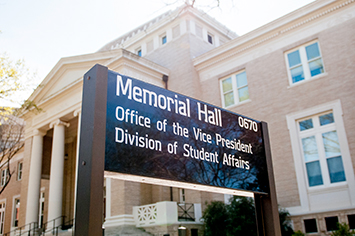 The Office of the Vice President for Student Affairs
306 Memorial Hall
Athens, GA 30602
706-542-3564
askstudentaffairs@uga.edu
Directions
From the Tate Center Parking Deck, take the elevator to the 3 rd floor. Walk across the courtyard with the UGA bookstore on your left hand side. Take the stairs up to the street. Cross Sanford Drive. Memorial Hall will be directly in front of you. Stay on the left side of the building and walk around to the side entrance for disability access. From the side door you can take the elevator to the third floor. If an elevator is not needed walk up all the stairs on the side of Memorial Hall and turn right, there you will see Reed Quad. Walk up the steps with the columns to the main entrance of the Office of the Vice President for Student Affairs.
For directions please call 706-542- 3564.