VICE PRESIDENT ENEWS MESSAGES
VICE PRESIDENT ENEWS MESSAGES
This page contains each of Vice President Wilson's monthly messages dating back to the initial Student Affairs Enewsletter sent in February 2014. Enjoy!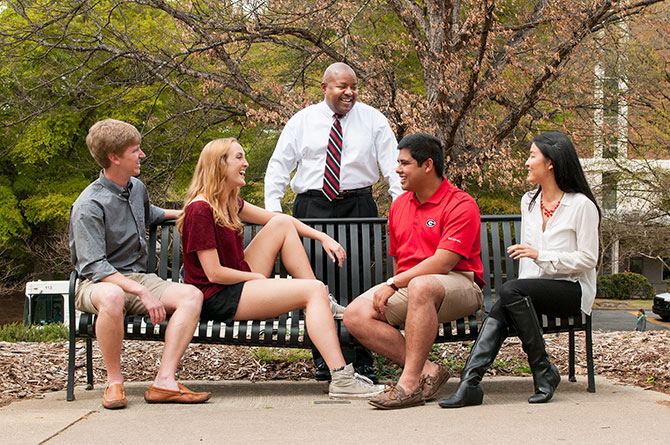 With the ever-quick pace of the academic year, we sometimes want to think of summer as a chance to hit pause. While reflecting and recharging are critical, summer is also a full season in student life. Along with thousands of students taking summer classes and others engaging experiential learning opportunities around the world, it is also a fantastic time to look forward.
This summer, we are beginning a new 2025 strategic planning process for Student Affairs, which will help define our direction for the years to come. I am incredibly excited about the opportunities ahead. Using this time to continue to improve the student experience is a summer best spent!
Through all of these efforts, here's to some times of rest, relaxation, and rejuvenation! Happy summer.

Victor K. Wilson
Vice President for Student Affairs
The University of Georgia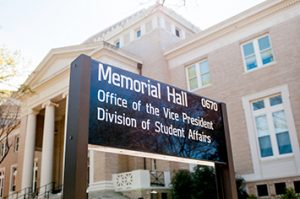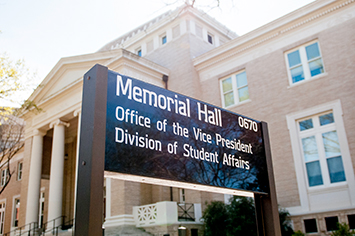 The Office of the Vice President for Student Affairs
306 Memorial Hall
Athens, GA 30602
706-542-3564
askstudentaffairs@uga.edu
Directions
From the Tate Center Parking Deck, take the elevator to the 3 rd floor. Walk across the courtyard with the UGA bookstore on your left hand side. Take the stairs up to the street. Cross Sanford Drive. Memorial Hall will be directly in front of you. Stay on the left side of the building and walk around to the side entrance for disability access. From the side door you can take the elevator to the third floor. If an elevator is not needed walk up all the stairs on the side of Memorial Hall and turn right, there you will see Reed Quad. Walk up the steps with the columns to the main entrance of the Office of the Vice President for Student Affairs.
For directions please call 706-542- 3564.