VICE PRESIDENT ENEWS MESSAGES
VICE PRESIDENT ENEWS MESSAGES
This page contains each of Vice President Wilson's monthly messages dating back to the initial Student Affairs Enewsletter sent in February 2014. Enjoy!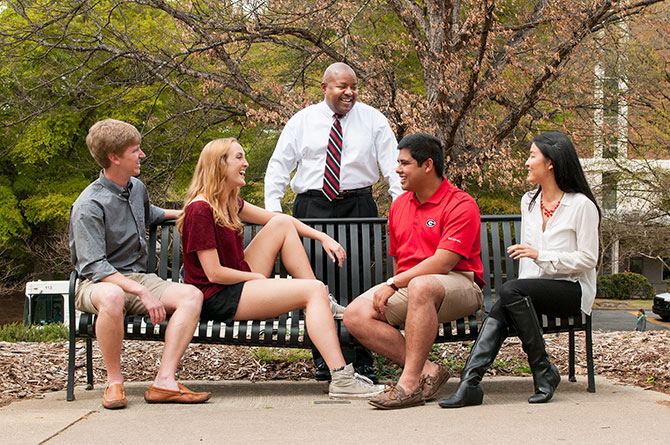 With a line sometimes stretching out the door of the Tate Center last week, students and UGA community members cast votes in local and statewide elections, and many will do so in their local polling locations today. It is a wonderful democratic scene. For some, this is a first time voting. For us all, it is a chance to have a say in the leadership and future of our communities.
 
While I am thrilled about having a campus advance polling location, we all need to remember that our civic responsibility does not end in the voting booth. I frequently encourage students to use their voices and be heard throughout the year on the important topics we face. Our campus and the local community provide countless spaces to have and model meaningful dialogue on a full range of issues. These exchanges are critical. I am not overly idealistic, as I know we will not all agree. Yet only through dialogue and continuing to come together may we move toward the campus and world we want to see. If not us, then who?

Victor K. Wilson
Vice President for Student Affairs
The University of Georgia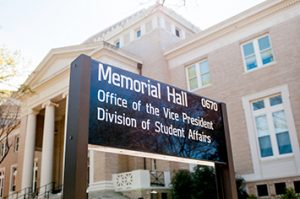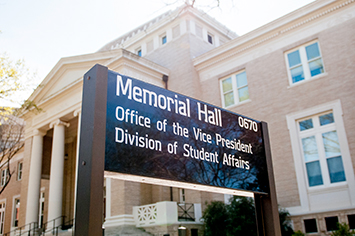 The Office of the Vice President for Student Affairs
306 Memorial Hall
Athens, GA 30602
706-542-3564
askstudentaffairs@uga.edu
Directions
From the Tate Center Parking Deck, take the elevator to the 3 rd floor. Walk across the courtyard with the UGA bookstore on your left hand side. Take the stairs up to the street. Cross Sanford Drive. Memorial Hall will be directly in front of you. Stay on the left side of the building and walk around to the side entrance for disability access. From the side door you can take the elevator to the third floor. If an elevator is not needed walk up all the stairs on the side of Memorial Hall and turn right, there you will see Reed Quad. Walk up the steps with the columns to the main entrance of the Office of the Vice President for Student Affairs.
For directions please call 706-542- 3564.