VICE PRESIDENT ENEWS MESSAGES
VICE PRESIDENT ENEWS MESSAGES
This page contains each of Vice President Wilson's monthly messages dating back to the initial Student Affairs Enewsletter sent in February 2014. Enjoy!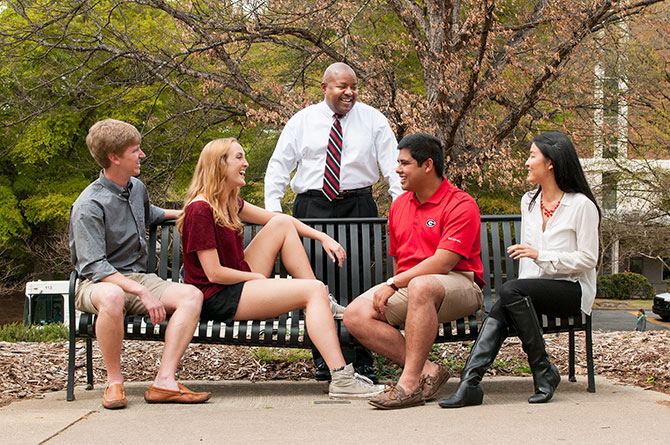 I often describe our campus as a learning laboratory for life. We bring together learners of all backgrounds and identities to share, discover, and grow—and leave more prepared for leadership and stewardship of local and global communities.
 
A critical way we enhance the learning environment at UGA is to ensure that every member of our community has an equal opportunity to succeed and flourish. In our practice in student affairs, we join many others, including the Center for Social Justice, Human and Civil Rights in the UGA School of Social Work, in a shared commitment to social justice, on our campus and in our world.
 
Adams, Bell and Griffin (2007) defined "social justice" as both a process and a goal. "The goal of social justice education is full and equal participation of all groups in a society that is mutually shaped to meet their needs. Social justice includes a vision of society that is equitable and all members are physically and psychologically safe and secure."
 
Putting this commitment into practice, nearly 60 students and a dozen staff members recently participated in the Ignite: UGA Social Justice Retreat. Together these students and staff explored the ideas of diversity, identity, power, privilege, and oppression, thus forging new dialogues and shared understandings. As you'll learn directly from the retreat participants below, these kinds of dialogues provide exactly the transformative learning opportunities in which we want all learners to engage at UGA.
 
Pursuing a socially just society is not always an easy or comfortable journey. Many, even on our own campus, may not understand or agree with perspectives shared or challenges raised. As a learning laboratory, we must hear each other with mutual respect and continue to work together toward shaping a more equitable, safe, and secure campus and society.
 
In this spirit, I urge you all to join in dialogues, including many upcoming opportunities during Black History Month, to make our great campus, community, and world even better and more socially just.  
Be well,

Victor K. Wilson
Vice President for Student Affairs
The University of Georgia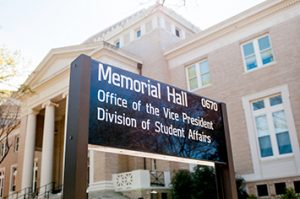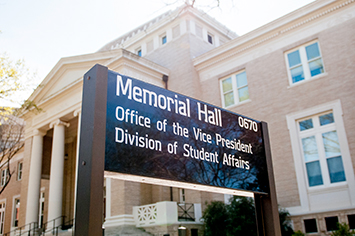 The Office of the Vice President for Student Affairs
306 Memorial Hall
Athens, GA 30602
706-542-3564
askstudentaffairs@uga.edu
Directions
From the Tate Center Parking Deck, take the elevator to the 3 rd floor. Walk across the courtyard with the UGA bookstore on your left hand side. Take the stairs up to the street. Cross Sanford Drive. Memorial Hall will be directly in front of you. Stay on the left side of the building and walk around to the side entrance for disability access. From the side door you can take the elevator to the third floor. If an elevator is not needed walk up all the stairs on the side of Memorial Hall and turn right, there you will see Reed Quad. Walk up the steps with the columns to the main entrance of the Office of the Vice President for Student Affairs.
For directions please call 706-542- 3564.