VICE PRESIDENT ENEWS MESSAGES
VICE PRESIDENT ENEWS MESSAGES
This page contains each of Vice President Wilson's monthly messages dating back to the initial Student Affairs Enewsletter sent in February 2014. Enjoy!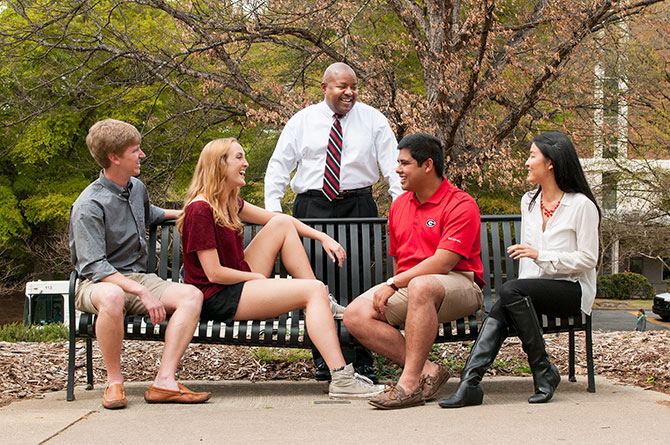 If every cloud has a silver lining, with all that's come from COVID-19, it is that so many at UGA and in Student Affairs have continued to find ways to shine.
 
Students donating their time and fee refunds to the community and their peers. Staff volunteering for food drives and fundraising efforts and countless other supports for those in need. Friends and donors offering resources and encouragement. Everyone creatively and selflessly adapting to working and learning and serving in new ways, some that may not have seemed possible even a short time ago.
 
With so many among us struggling right now, you all have truly stepped up and shown what UGA is all about. Recently, someone spoke to me about the "before" of all this. It is almost hard for me to remember what was "before," but I am keenly aware of the "now." And, what I see from you and so many others is, in a word: amazing. I always say it, but it is true.
 
As President Morehead shared recently, all of us are eager to get back to an open and vibrant campus and resume normal operations, but that will take some time. Even at the most challenging moments, let us appreciate what we have as well. My thanks to you for all that you are doing—and will do. And as I have taken to saying now, be well, safe, sheltered, and encouraged! We are amazing and will get through this together.

Victor K. Wilson
Vice President for Student Affairs
The University of Georgia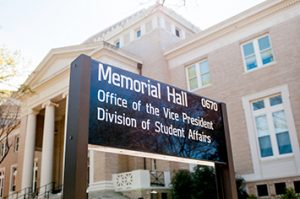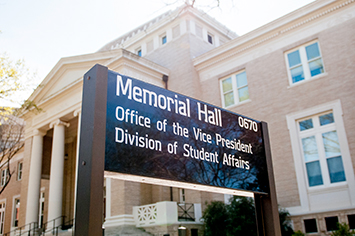 The Office of the Vice President for Student Affairs
306 Memorial Hall
Athens, GA 30602
706-542-3564
askstudentaffairs@uga.edu
Directions
From the Tate Center Parking Deck, take the elevator to the 3 rd floor. Walk across the courtyard with the UGA bookstore on your left hand side. Take the stairs up to the street. Cross Sanford Drive. Memorial Hall will be directly in front of you. Stay on the left side of the building and walk around to the side entrance for disability access. From the side door you can take the elevator to the third floor. If an elevator is not needed walk up all the stairs on the side of Memorial Hall and turn right, there you will see Reed Quad. Walk up the steps with the columns to the main entrance of the Office of the Vice President for Student Affairs.
For directions please call 706-542- 3564.