VICE PRESIDENT ENEWS MESSAGES
VICE PRESIDENT ENEWS MESSAGES
This page contains each of Vice President Wilson's monthly messages dating back to the initial Student Affairs Enewsletter sent in February 2014. Enjoy!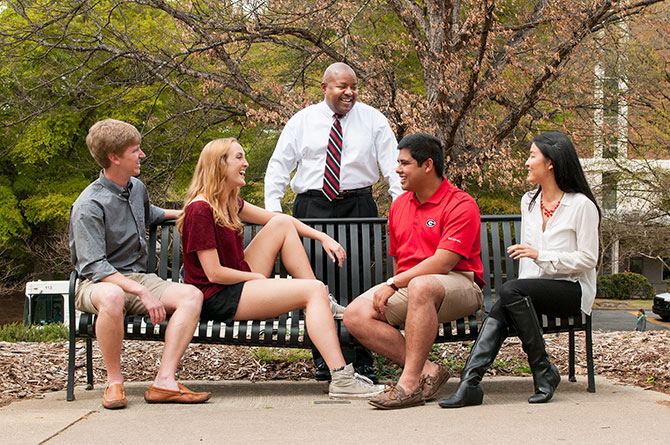 The University of Georgia boasts one of the first student-run judiciaries in American higher education. University Judiciary, a student-run organization advised by the Office of Student Conduct, guides students through UGA's student conduct process and administers formal hearings for students charged with violating the university's Code of Conduct.
 
Recently I had the pleasure to join a fantastic new group of student advocates, advisors and justices at the Jenny Penney Oliver University Judiciary Recognition and Induction Ceremony. Jenny Penney Oliver was a dear friend of mine and former student affairs staff member who passed away last year. I am proud that we have been able to honor her memory with the naming of this ceremony and for the amazing students represented. She would have loved it.
 
The Code of Conduct sets a high standard for all UGA students to act in a manner that demonstrates integrity and respect for others and the campus environment. We can all be gratified that such dedicated fellow students help to ensure their peers meet those expectations.
 
Please enjoy the Office of Student Conduct 2013-2014 Year in Review below.
Be well,

Victor K. Wilson
Vice President for Student Affairs
The University of Georgia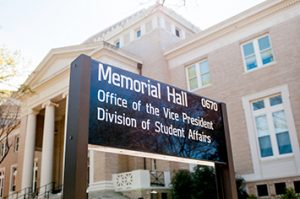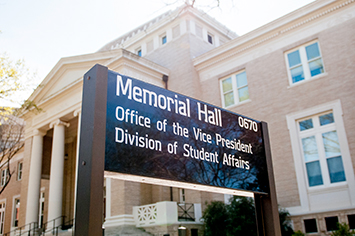 The Office of the Vice President for Student Affairs
306 Memorial Hall
Athens, GA 30602
706-542-3564
askstudentaffairs@uga.edu
Directions
From the Tate Center Parking Deck, take the elevator to the 3 rd floor. Walk across the courtyard with the UGA bookstore on your left hand side. Take the stairs up to the street. Cross Sanford Drive. Memorial Hall will be directly in front of you. Stay on the left side of the building and walk around to the side entrance for disability access. From the side door you can take the elevator to the third floor. If an elevator is not needed walk up all the stairs on the side of Memorial Hall and turn right, there you will see Reed Quad. Walk up the steps with the columns to the main entrance of the Office of the Vice President for Student Affairs.
For directions please call 706-542- 3564.