VICE PRESIDENT ENEWS MESSAGES
VICE PRESIDENT ENEWS MESSAGES
This page contains each of Vice President Wilson's monthly messages dating back to the initial Student Affairs Enewsletter sent in February 2014. Enjoy!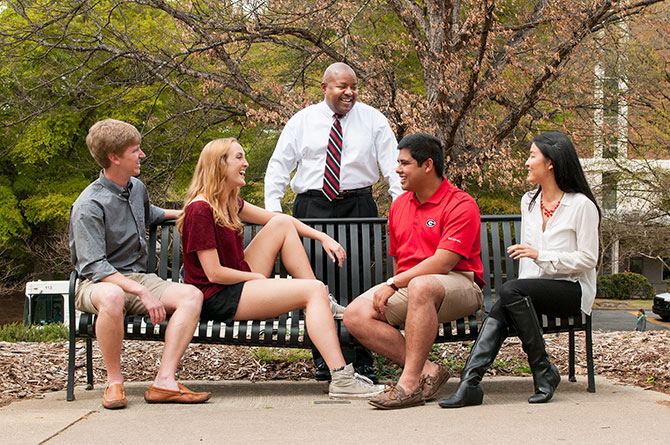 New Website Helps Us to Tell Our Story
Recently we launched a new website for the Division of Student Affairs at studentaffairs.uga.edu.
 
As I have said many times, I believe it is critically important that we share the stories and successes of the ways we enhance the learning environment for students at UGA. We are truly excited for the many opportunities this fantastic new web presence offers in telling our story.
 
Over the coming months, we will be transitioning Student Affairs departments from across the division to the new look. I hope that you will take time to look through the new site and become even more engaged in the excitement surrounding student life at UGA.
 
I would like to thank and congratulate staff from across the division for their outstanding work on telling our story. Refreshing our web presence is an important step toward successfully sharing the achievements of UGA students and Student Affairs with the world.
Be well,

Victor K. Wilson
Vice President for Student Affairs
The University of Georgia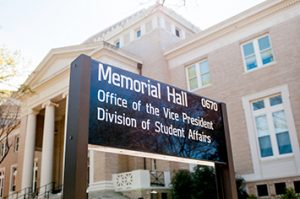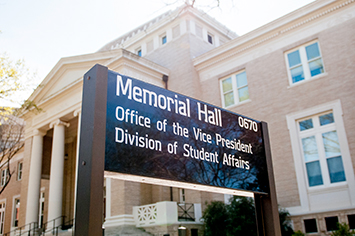 The Office of the Vice President for Student Affairs
306 Memorial Hall
Athens, GA 30602
706-542-3564
askstudentaffairs@uga.edu
Directions
From the Tate Center Parking Deck, take the elevator to the 3 rd floor. Walk across the courtyard with the UGA bookstore on your left hand side. Take the stairs up to the street. Cross Sanford Drive. Memorial Hall will be directly in front of you. Stay on the left side of the building and walk around to the side entrance for disability access. From the side door you can take the elevator to the third floor. If an elevator is not needed walk up all the stairs on the side of Memorial Hall and turn right, there you will see Reed Quad. Walk up the steps with the columns to the main entrance of the Office of the Vice President for Student Affairs.
For directions please call 706-542- 3564.