VICE PRESIDENT ENEWS MESSAGES
VICE PRESIDENT ENEWS MESSAGES
This page contains each of Vice President Wilson's monthly messages dating back to the initial Student Affairs Enewsletter sent in February 2014. Enjoy!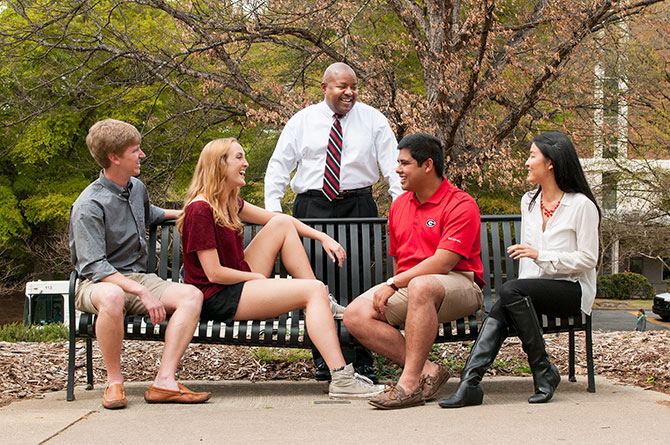 I love this time of year, with student life on campus at full pace. From the recent student government elections, which saw record participation, to the thousands involved in amazing student happenings like Dance Marathon, India Night, Black History Month events, and so much more, it is obvious the critical role students play in creating a vibrant, thriving community at UGA.
Ensuring that students find a sense of belonging and engage fully in campus life are central parts of our mission in Student Affairs—and at the heart of our new 2025 plan. As we build on the all of successful engagement opportunities available today, may we help even more students discover and join in all that UGA has to offer.

Victor K. Wilson
Vice President for Student Affairs
The University of Georgia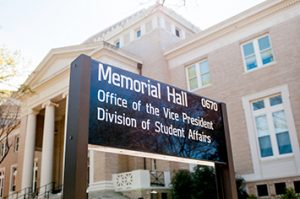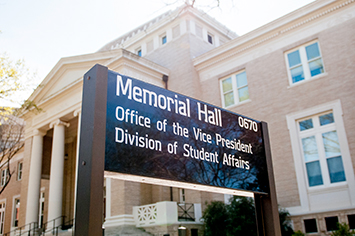 The Office of the Vice President for Student Affairs
306 Memorial Hall
Athens, GA 30602
706-542-3564
askstudentaffairs@uga.edu
Directions
From the Tate Center Parking Deck, take the elevator to the 3 rd floor. Walk across the courtyard with the UGA bookstore on your left hand side. Take the stairs up to the street. Cross Sanford Drive. Memorial Hall will be directly in front of you. Stay on the left side of the building and walk around to the side entrance for disability access. From the side door you can take the elevator to the third floor. If an elevator is not needed walk up all the stairs on the side of Memorial Hall and turn right, there you will see Reed Quad. Walk up the steps with the columns to the main entrance of the Office of the Vice President for Student Affairs.
For directions please call 706-542- 3564.