VICE PRESIDENT ENEWS MESSAGES
VICE PRESIDENT ENEWS MESSAGES
This page contains each of Vice President Wilson's monthly messages dating back to the initial Student Affairs Enewsletter sent in February 2014. Enjoy!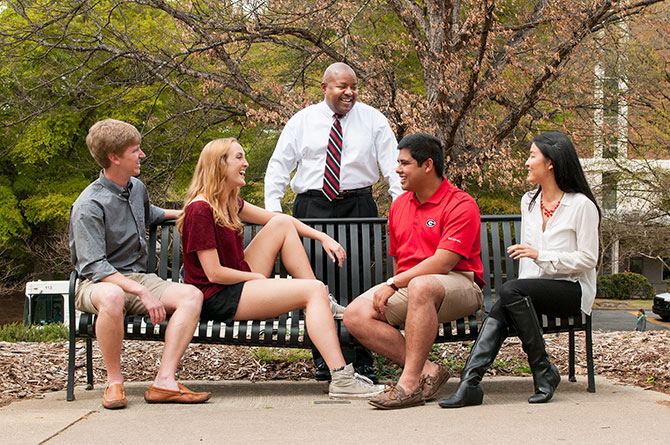 As I reflect on my first academic year as vice president at UGA, what an amazing year!
I have always said that UGA has the best students in the world, but returning this year, I have had the chance to witness this anew. My interactions with the incredibly talented and accomplished students at UGA at times took my breath away. UGA students continue to astound and lead in every field. We are overwhelmingly blessed!
While we had our share of challenges as a campus this year, our gifted Student Affairs staff helped us overcome these hurdles. I believe that we have grown stronger this year as a university community and as a Student Affairs division. I am grateful to have such fabulous colleagues and partners dedicated to enhance the learning environment for students at UGA.
As I have taken part in commmencement ceremonies, including the Rite of Sankofa and Lavender Graduation, over the past few weeks, I have enjoyed countless stories of the successes of students and the impact of Student Affairs. These are the stories that make any year memorable. Today I am confident that UGA graduates are leaving fully prepared to go out into the world's communities to make a difference. 
That makes me exceptionally proud to be back at UGA.

Victor K. Wilson
Vice President for Student Affairs
The University of Georgia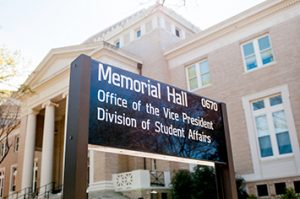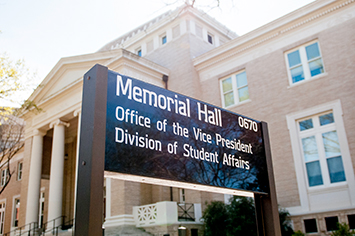 The Office of the Vice President for Student Affairs
306 Memorial Hall
Athens, GA 30602
706-542-3564
askstudentaffairs@uga.edu
Directions
From the Tate Center Parking Deck, take the elevator to the 3 rd floor. Walk across the courtyard with the UGA bookstore on your left hand side. Take the stairs up to the street. Cross Sanford Drive. Memorial Hall will be directly in front of you. Stay on the left side of the building and walk around to the side entrance for disability access. From the side door you can take the elevator to the third floor. If an elevator is not needed walk up all the stairs on the side of Memorial Hall and turn right, there you will see Reed Quad. Walk up the steps with the columns to the main entrance of the Office of the Vice President for Student Affairs.
For directions please call 706-542- 3564.