VICE PRESIDENT ENEWS MESSAGES
VICE PRESIDENT ENEWS MESSAGES
This page contains each of Vice President Wilson's monthly messages dating back to the initial Student Affairs Enewsletter sent in February 2014. Enjoy!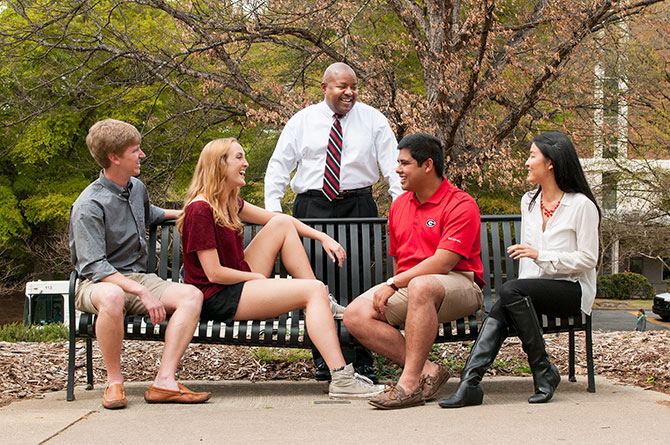 It should come as no surprise that I have tremendous belief in our work in Student Affairs and its power to support and transform the lives of students at UGA. Making a difference for students is why we are here. I could not be more enthusiastic and confident about our team and the ability to enhance the learning environment for UGA students.
 
In recent weeks we have had the incredible blessing, along with numerous other gifts, to receive two major commitments from unbelievable donors to our work in Student Affairs. These gifts have the opportunity to bring life-changing new resources for students, in critical ways. We are thrilled at the possibilities. While I expect to be able to share more with you about these remarkable gifts in the coming weeks, for now, know that we are definitely not alone. So many others share the belief in what we do, in the magic that can happen in the lives of our amazing students in their times at UGA and beyond. It's good to know that together we are all Committed to Georgia!

Victor K. Wilson
Vice President for Student Affairs
The University of Georgia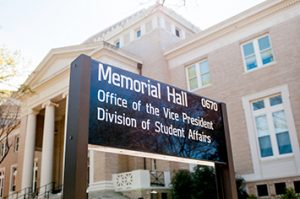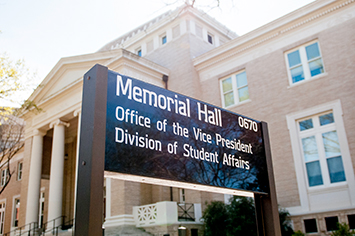 The Office of the Vice President for Student Affairs
306 Memorial Hall
Athens, GA 30602
706-542-3564
askstudentaffairs@uga.edu
Directions
From the Tate Center Parking Deck, take the elevator to the 3 rd floor. Walk across the courtyard with the UGA bookstore on your left hand side. Take the stairs up to the street. Cross Sanford Drive. Memorial Hall will be directly in front of you. Stay on the left side of the building and walk around to the side entrance for disability access. From the side door you can take the elevator to the third floor. If an elevator is not needed walk up all the stairs on the side of Memorial Hall and turn right, there you will see Reed Quad. Walk up the steps with the columns to the main entrance of the Office of the Vice President for Student Affairs.
For directions please call 706-542- 3564.