VICE PRESIDENT ENEWS MESSAGES
VICE PRESIDENT ENEWS MESSAGES
This page contains each of Vice President Wilson's monthly messages dating back to the initial Student Affairs Enewsletter sent in February 2014. Enjoy!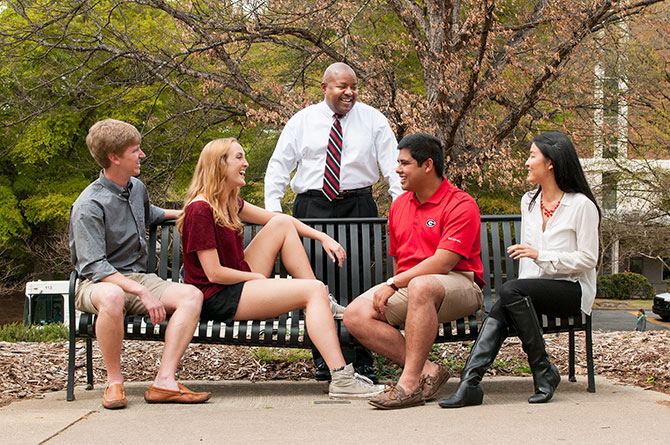 The education we provide students at UGA extends from the classroom to the world, from today to the rest of their lives. This emphasis on continuous learning and engagement is one that we should all embody.
 
Each year, Student Affairs hosts a Professional Enrichment Conference, bringing together staff, faculty, and students from across UGA and other colleges and universities. This event offers a wonderful daylong learning and networking experience to promote professional and personal development. In addition to nearly 40 learning sessions, this year we are thrilled to have Dr. Susan Komives, a renowned scholar, author, and student affairs practitioner, join us as keynote speaker. If you have not already, I encourage you to register and attend.
 
These special opportunities to extend learning and enhance our work with students remind that, for all of us, there is always more to learn.
 
Be well,

Victor K. Wilson
Vice President for Student Affairs
The University of Georgia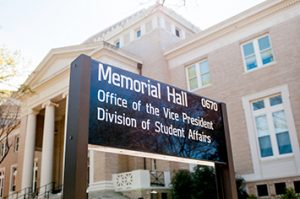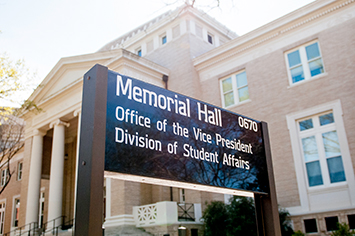 The Office of the Vice President for Student Affairs
306 Memorial Hall
Athens, GA 30602
706-542-3564
askstudentaffairs@uga.edu
Directions
From the Tate Center Parking Deck, take the elevator to the 3 rd floor. Walk across the courtyard with the UGA bookstore on your left hand side. Take the stairs up to the street. Cross Sanford Drive. Memorial Hall will be directly in front of you. Stay on the left side of the building and walk around to the side entrance for disability access. From the side door you can take the elevator to the third floor. If an elevator is not needed walk up all the stairs on the side of Memorial Hall and turn right, there you will see Reed Quad. Walk up the steps with the columns to the main entrance of the Office of the Vice President for Student Affairs.
For directions please call 706-542- 3564.