VICE PRESIDENT ENEWS MESSAGES
VICE PRESIDENT ENEWS MESSAGES
This page contains each of Vice President Wilson's monthly messages dating back to the initial Student Affairs Enewsletter sent in February 2014. Enjoy!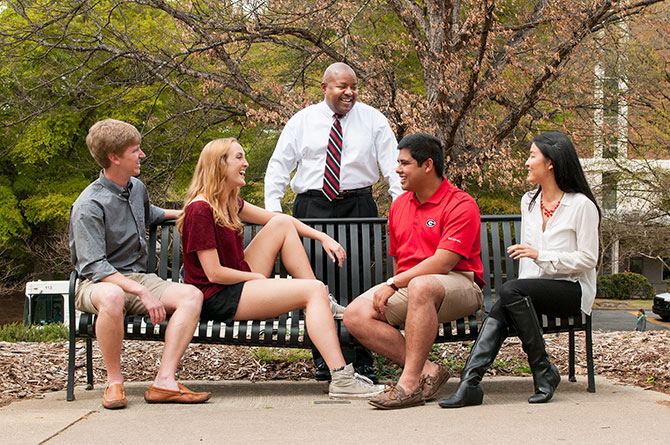 In the days following the heartbreaking recent car accident that claimed the lives of four UGA students, and left another hospitalized in critical condition, we have seen the best of the UGA community. Through this time of incredible pain and grief for so many, as before, unfortunately, when we have lost other students, we have come together as a UGA family in an outpouring of care and support across the campus, the state, the nation, on social media, at memorial services, at every turn.
 
While nothing we can say or do will ease the pain of a campus tragedy, our coming together says so very much. I am incredibly proud to be a part of the University of Georgia, and in trying times, I appreciate even more how many others feel the same. We grieve for these students, families, and friends as we support each other in strength. Most important, we are assured, as always, our Bulldog spirit will prevail.

Victor K. Wilson
Vice President for Student Affairs
The University of Georgia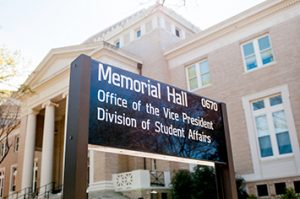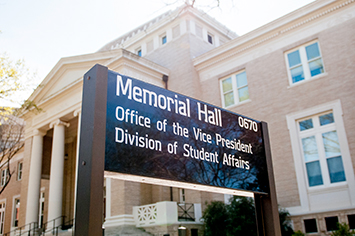 The Office of the Vice President for Student Affairs
306 Memorial Hall
Athens, GA 30602
706-542-3564
askstudentaffairs@uga.edu
Directions
From the Tate Center Parking Deck, take the elevator to the 3 rd floor. Walk across the courtyard with the UGA bookstore on your left hand side. Take the stairs up to the street. Cross Sanford Drive. Memorial Hall will be directly in front of you. Stay on the left side of the building and walk around to the side entrance for disability access. From the side door you can take the elevator to the third floor. If an elevator is not needed walk up all the stairs on the side of Memorial Hall and turn right, there you will see Reed Quad. Walk up the steps with the columns to the main entrance of the Office of the Vice President for Student Affairs.
For directions please call 706-542- 3564.