VICE PRESIDENT ENEWS MESSAGES
VICE PRESIDENT ENEWS MESSAGES
This page contains each of Vice President Wilson's monthly messages dating back to the initial Student Affairs Enewsletter sent in February 2014. Enjoy!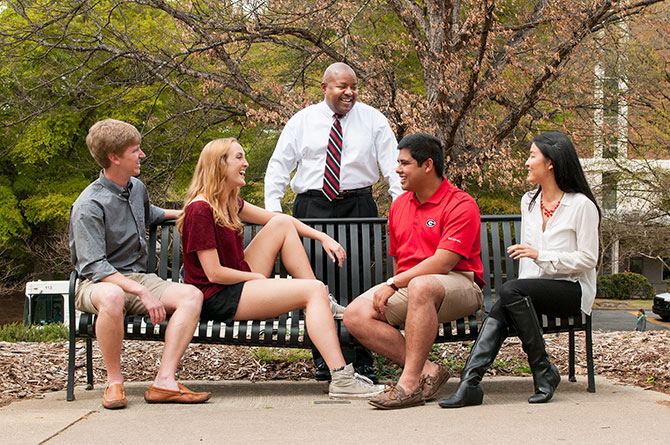 We are a few short weeks away from the exciting time of year when students return to campus. Preparations for this fall have been unlike any other. I am extremely proud of all the ways that our Student Affairs team has risen to this moment with COVID-19—leading and joining campus efforts to keep our students and community as healthy and safe as possible. Hopefully, with our collaborative work together, our students will continue to have an amazing experience here.
 
As we ready the campus, we are also playing critical roles in efforts to improve our campus culture and strengthen our learning environment. This fall, I will have the honor of chairing a new Presidential Task Force on Race, Ethnicity, and Community, alongside other new efforts to create a more diverse and inclusive UGA. This work will further strengthen UGA in some important and needed ways.
 
We are also advancing key priorities to benefit students, particularly with the recent launch of our Student Affairs 2025 plan. Through new collaborative teams, we will be working more closely than ever to ensure that all students practice well-being, engage meaningfully, and develop the essential skills they need to succeed in life. Even during these different and unexpected times, this goal remains constant.
 
I am excited to welcome students back. Whatever new challenges this fall may bring, I am assured we will be there together #forthestudents. Let us all take good care of ourselves and each other. Welcome back!

Victor K. Wilson
Vice President for Student Affairs
The University of Georgia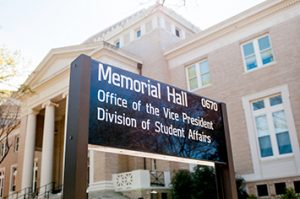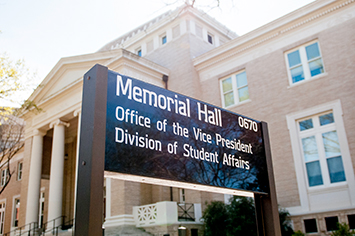 The Office of the Vice President for Student Affairs
306 Memorial Hall
Athens, GA 30602
706-542-3564
askstudentaffairs@uga.edu
Directions
From the Tate Center Parking Deck, take the elevator to the 3 rd floor. Walk across the courtyard with the UGA bookstore on your left hand side. Take the stairs up to the street. Cross Sanford Drive. Memorial Hall will be directly in front of you. Stay on the left side of the building and walk around to the side entrance for disability access. From the side door you can take the elevator to the third floor. If an elevator is not needed walk up all the stairs on the side of Memorial Hall and turn right, there you will see Reed Quad. Walk up the steps with the columns to the main entrance of the Office of the Vice President for Student Affairs.
For directions please call 706-542- 3564.