VICE PRESIDENT ENEWS MESSAGES
VICE PRESIDENT ENEWS MESSAGES
This page contains each of Vice President Wilson's monthly messages dating back to the initial Student Affairs Enewsletter sent in February 2014. Enjoy!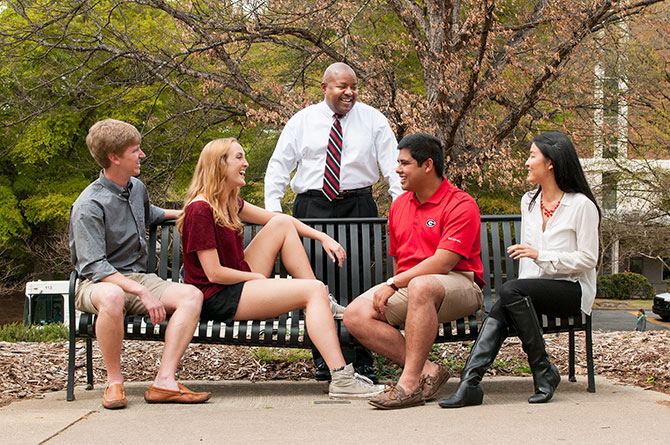 As I begin my third year as vice president at UGA, we have much to celebrate. 
Later this month UGA will welcome its most academically talented class of students ever. In wide numbers, UGA students report they are happy and fulfilled through their experiences at UGA. Students have more opportunities, in better facilities and through stronger programs, than ever before. Student graduation rates are at record highs. More than 90 percent of undergraduate seniors say that if they had to choose a college again, they would pick UGA.
 
These are all outstanding measures, and we should be proud of these accomplishments, but we know we can do even better. That's why, over the past year, Student Affairs developed and launched a new five-year strategic plan, an ambitious course to further enhance the learning environment for UGA students.
 
Toward this plan we have forged new strategic partnerships, implemented a new student learning framework, promoted inclusion and equity, upgraded facilities, made new connections with alumni and community partners, and launched new websites and communications tools to promote our impact broadly.
 
While we rightfully celebrate our accomplishments over the past year, let us also commit to extend and advance our efforts on behalf of students, families, alumni, and other UGA community members in the year ahead. They deserve no less.
 
Thank you all so much for your extraordinary commitment to UGA and our amazing students. Together we are creating magic! Today and every day we have a long list of reasons to celebrate!

Victor K. Wilson
Vice President for Student Affairs
The University of Georgia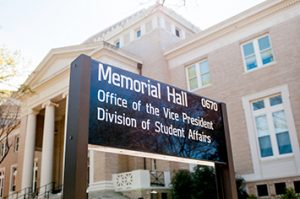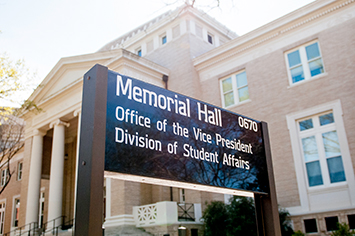 The Office of the Vice President for Student Affairs
306 Memorial Hall
Athens, GA 30602
706-542-3564
askstudentaffairs@uga.edu
Directions
From the Tate Center Parking Deck, take the elevator to the 3 rd floor. Walk across the courtyard with the UGA bookstore on your left hand side. Take the stairs up to the street. Cross Sanford Drive. Memorial Hall will be directly in front of you. Stay on the left side of the building and walk around to the side entrance for disability access. From the side door you can take the elevator to the third floor. If an elevator is not needed walk up all the stairs on the side of Memorial Hall and turn right, there you will see Reed Quad. Walk up the steps with the columns to the main entrance of the Office of the Vice President for Student Affairs.
For directions please call 706-542- 3564.