VICE PRESIDENT ENEWS MESSAGES
VICE PRESIDENT ENEWS MESSAGES
This page contains each of Vice President Wilson's monthly messages dating back to the initial Student Affairs Enewsletter sent in February 2014. Enjoy!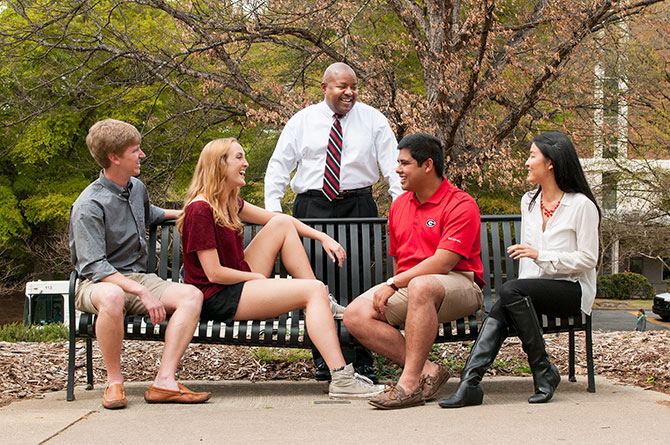 It is easy on a magnificently warm, sun-filled day like today, flowers newly abloom, to believe spring has fully arrived.
And then we have a cold day. A grey day. A rainy day. And the spring we knew had made it seems to be missing again. This is life.
Sometimes in our work we need to remind students that today, the immediate, is temporary. A situation for a student may seem inescapable—a cold set in—but tomorrow is still ahead with new promise. We must be resilient and hopeful and resourceful and know assuredly the spring of life is coming, however difficult to see in the moment.
On those sunny days, we can savor the longer light, bask in the radiant colors, and thrill in spring once more, while being blessed for the journey.

Victor K. Wilson
Vice President for Student Affairs
The University of Georgia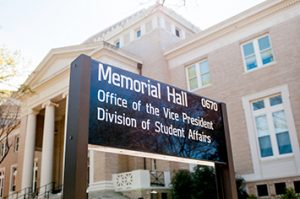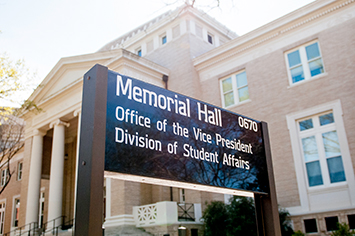 The Office of the Vice President for Student Affairs
306 Memorial Hall
Athens, GA 30602
706-542-3564
askstudentaffairs@uga.edu
Directions
From the Tate Center Parking Deck, take the elevator to the 3 rd floor. Walk across the courtyard with the UGA bookstore on your left hand side. Take the stairs up to the street. Cross Sanford Drive. Memorial Hall will be directly in front of you. Stay on the left side of the building and walk around to the side entrance for disability access. From the side door you can take the elevator to the third floor. If an elevator is not needed walk up all the stairs on the side of Memorial Hall and turn right, there you will see Reed Quad. Walk up the steps with the columns to the main entrance of the Office of the Vice President for Student Affairs.
For directions please call 706-542- 3564.