VICE PRESIDENT ENEWS MESSAGES
VICE PRESIDENT ENEWS MESSAGES
This page contains each of Vice President Wilson's monthly messages dating back to the initial Student Affairs Enewsletter sent in February 2014. Enjoy!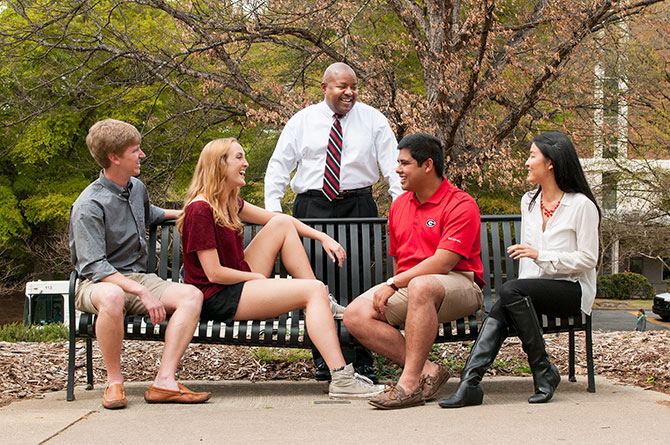 What They Didn't Teach Us
With all that has happened over my nearly 40-year career in higher education (and, until recently, that seemed like a lot!), the last few weeks have certainly been a new experience for me, as I can imagine for most in our UGA community.
There is simply no playbook for where we are. In a very short time, as the University shifted fully to online classes, we customized wide-ranging health and telehealth services for COVID-19; coordinated an unexpected residential move-out and fee refund plans; supported countless students with medical, academic, financial, housing, personal, and other needs; worked with students returning from overseas—and international students remaining here; helped faculty provide accommodations in online classes—and moved our own classes to online models; connected with hundreds of student leaders and organizations; created new online services, programs, resources, and digital workflows; worked to inform, reassure, and support students and staff; advanced new planning and initiatives; and somehow that seems like only the beginning!
The weeks have felt like seconds. Even I know how to customize Zoom now (which I admit, I had rarely used two weeks ago). But maybe the most instructive thing for me is how much this moment in particular, beyond any formal preparation we could have received, has required the expertise of Student Affairs and the invaluable support for the learning environment we provide.
So many in Student Affairs have gone far above and beyond to help, volunteering, working around the clock, being creative, resourceful, committed, and truly coming together as a UGA team. I have never been prouder to work with you.
We talk a lot about helping students to be resilient. This is a time where we all need to be resilient. There are still many uncertain days ahead. Many students continue to be in need. The transition to online learning and student support will come with new challenges. We are all adjusting to something new and unexpected. Yet we are needed now, more than ever. I am assured we will eagerly and energetically answer the call.
I often times will share with others when dealing with certain issues, "They definitely did not teach this in my classes!" And, quite candidly, I am not sure they could have. Thus, I appreciate your continued patience and diligence, as we learn new lessons on how to work and serve together in these new ways. I am certain that we will come out of this stronger and better, to the great benefit of students and the entire UGA community.
Thank you so much for all that you are doing. As always, be well and take good care.

Victor K. Wilson
Vice President for Student Affairs
The University of Georgia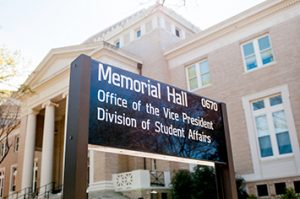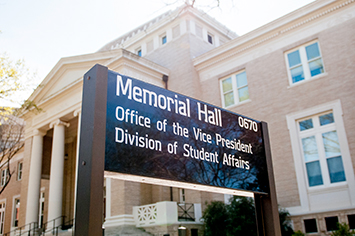 The Office of the Vice President for Student Affairs
306 Memorial Hall
Athens, GA 30602
706-542-3564
askstudentaffairs@uga.edu
Directions
From the Tate Center Parking Deck, take the elevator to the 3 rd floor. Walk across the courtyard with the UGA bookstore on your left hand side. Take the stairs up to the street. Cross Sanford Drive. Memorial Hall will be directly in front of you. Stay on the left side of the building and walk around to the side entrance for disability access. From the side door you can take the elevator to the third floor. If an elevator is not needed walk up all the stairs on the side of Memorial Hall and turn right, there you will see Reed Quad. Walk up the steps with the columns to the main entrance of the Office of the Vice President for Student Affairs.
For directions please call 706-542- 3564.