VICE PRESIDENT ENEWS MESSAGES
VICE PRESIDENT ENEWS MESSAGES
This page contains each of Vice President Wilson's monthly messages dating back to the initial Student Affairs Enewsletter sent in February 2014. Enjoy!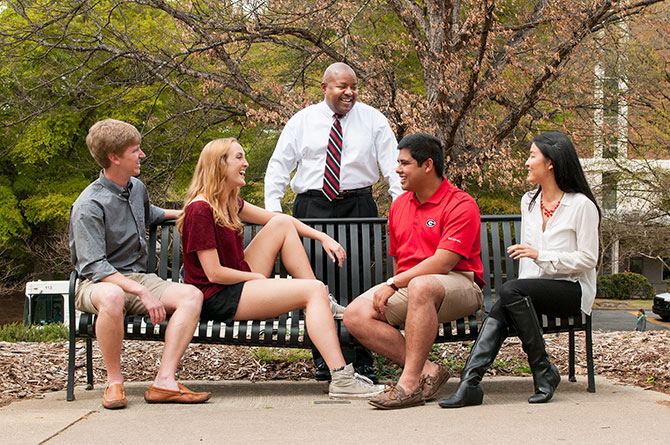 Recently, I attended a gathering of senior student affairs leaders from across the southeast. On this visit, hosted at Texas A&M University, we had the opportunity to tour the George (H.W.) Bush Presidential Library and Museum. As you see in the photo above, I got to make believe for a few minutes in a replica of the Oval Office. I have to admit: it was pretty fun. But it also got me thinking.
 
While we may not always agree with the viewpoints or approaches of leaders, it can be incredibly helpful to see our work from another perspective. Often we find many of the same challenges and opportunities in a new light.
 
We also need to remember that students look to us as leaders. They are attentive to our actions and perspectives—and use interactions with us to inform their own development. Put differently, if each of us had a museum for students to visit, what would they learn about us as leaders?
 
My biggest hope is for all of us to learn from leaders around us and model what we want others to learn from our efforts.

Victor K. Wilson
Vice President for Student Affairs
The University of Georgia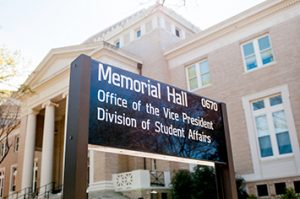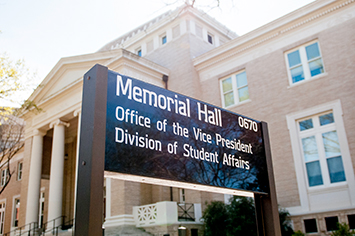 The Office of the Vice President for Student Affairs
306 Memorial Hall
Athens, GA 30602
706-542-3564
askstudentaffairs@uga.edu
Directions
From the Tate Center Parking Deck, take the elevator to the 3 rd floor. Walk across the courtyard with the UGA bookstore on your left hand side. Take the stairs up to the street. Cross Sanford Drive. Memorial Hall will be directly in front of you. Stay on the left side of the building and walk around to the side entrance for disability access. From the side door you can take the elevator to the third floor. If an elevator is not needed walk up all the stairs on the side of Memorial Hall and turn right, there you will see Reed Quad. Walk up the steps with the columns to the main entrance of the Office of the Vice President for Student Affairs.
For directions please call 706-542- 3564.