VICE PRESIDENT ENEWS MESSAGES
VICE PRESIDENT ENEWS MESSAGES
This page contains each of Vice President Wilson's monthly messages dating back to the initial Student Affairs Enewsletter sent in February 2014. Enjoy!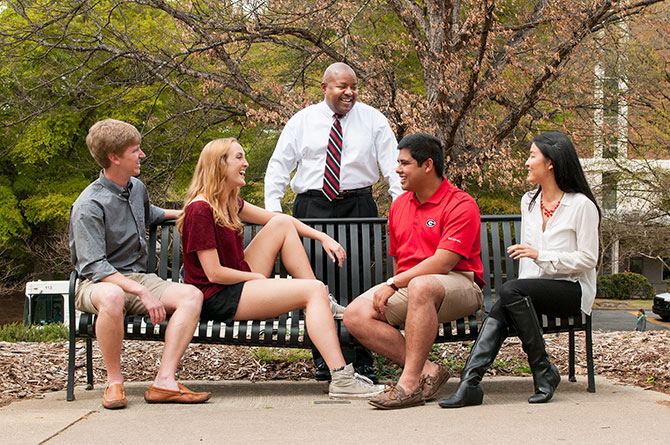 Strengthened in the Storm
At our annual Engage! Conference last week, our keynote speaker, Dr. Karen Reivich, offered a powerful insight from nature: trees that survive a storm grow stronger.
 
Like the roots of those trees, we, too, get stressed and stretched at trying times in our daily lives. So do our students. Yet as Dr. Reivich reminded us all, as we build and teach resilience, those challenges and storms become vital opportunities for growth—for us and our students.
 
It can be hard sometimes to be optimistic in times of struggle, but doing so gives all of us the confidence and resolve to thrive.

Victor K. Wilson
Vice President for Student Affairs
The University of Georgia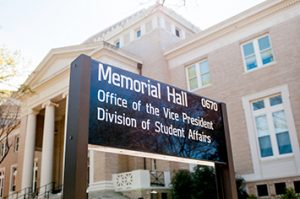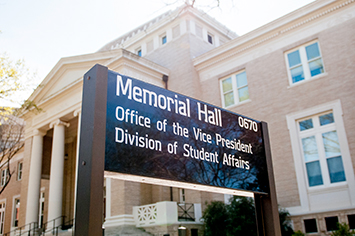 The Office of the Vice President for Student Affairs
306 Memorial Hall
Athens, GA 30602
706-542-3564
askstudentaffairs@uga.edu
Directions
From the Tate Center Parking Deck, take the elevator to the 3 rd floor. Walk across the courtyard with the UGA bookstore on your left hand side. Take the stairs up to the street. Cross Sanford Drive. Memorial Hall will be directly in front of you. Stay on the left side of the building and walk around to the side entrance for disability access. From the side door you can take the elevator to the third floor. If an elevator is not needed walk up all the stairs on the side of Memorial Hall and turn right, there you will see Reed Quad. Walk up the steps with the columns to the main entrance of the Office of the Vice President for Student Affairs.
For directions please call 706-542- 3564.