VICE PRESIDENT ENEWS MESSAGES
VICE PRESIDENT ENEWS MESSAGES
This page contains each of Vice President Wilson's monthly messages dating back to the initial Student Affairs Enewsletter sent in February 2014. Enjoy!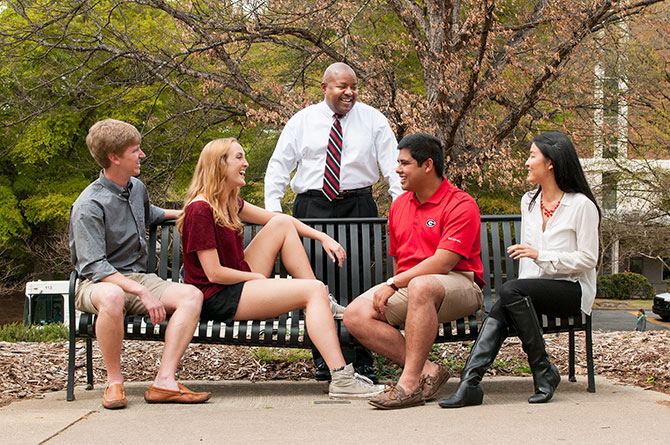 Building Tomorrow's Leaders
I am excited to introduce a new partnership that will ultimately benefit students and aspiring student leaders across UGA.

UGA Student Affairs has joined with the renowned Accelerated Leadership Group (ALG) to launch the UGA Academy for Leadership Excellence. This initiative will enable UGA students and other leaders from all fields the opportunity to develop and hone world-class leadership skills, through the latest practice and research, preparing emerging leaders for future growth in their studies and careers.
For UGA students, the Academy will be part of the Center for Leadership and Service, which empowers students to intentionally engage in leadership learning and practice active citizenship. The Academy will also offer cutting-edge leadership training programs for emerging and front line leaders in business and industry, hosted at UGA.
Preparing students for leadership of local and global communities is one of our highest priorities. This innovative partnership promises some of the best leadership expertise and education to benefit UGA students. Learn more at www.ALGleaders.com/UGA.

Victor K. Wilson
Vice President for Student Affairs
The University of Georgia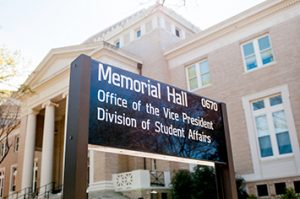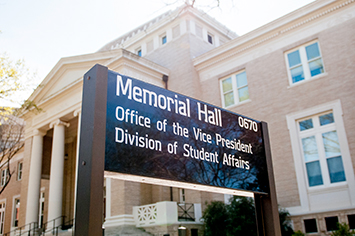 The Office of the Vice President for Student Affairs
306 Memorial Hall
Athens, GA 30602
706-542-3564
askstudentaffairs@uga.edu
Directions
From the Tate Center Parking Deck, take the elevator to the 3 rd floor. Walk across the courtyard with the UGA bookstore on your left hand side. Take the stairs up to the street. Cross Sanford Drive. Memorial Hall will be directly in front of you. Stay on the left side of the building and walk around to the side entrance for disability access. From the side door you can take the elevator to the third floor. If an elevator is not needed walk up all the stairs on the side of Memorial Hall and turn right, there you will see Reed Quad. Walk up the steps with the columns to the main entrance of the Office of the Vice President for Student Affairs.
For directions please call 706-542- 3564.