VICE PRESIDENT ENEWS MESSAGES
VICE PRESIDENT ENEWS MESSAGES
This page contains each of Vice President Wilson's monthly messages dating back to the initial Student Affairs Enewsletter sent in February 2014. Enjoy!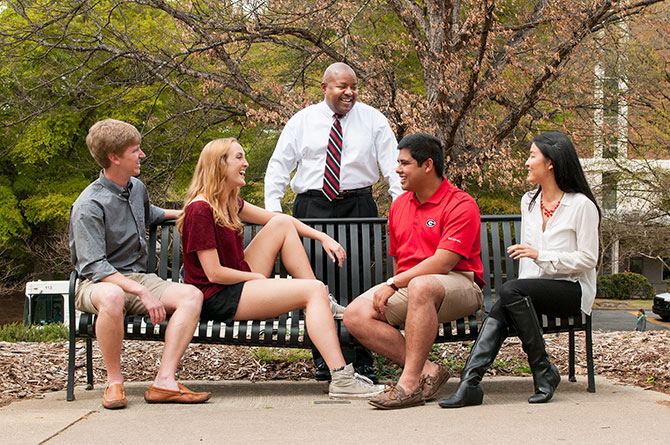 As you may have seen, UGA graduation and retention rates are now at all-time highs.
 
While there are many factors in these successes—beginning with our amazingly talented UGA students—Student Affairs plays a critical role. From living and learning communities in Housing, academic accommodations through DRC, health and wellness efforts in the Health Center, Rec Sports, and Student Care and Outreach (profiled this week on the UGA homepage), to learning, engagement, and community building efforts in so many other areas, our contributions are vital in helping students to flourish here.
 
It's gratifying to see the entire UGA community so committed to student success. I am proud we are able to play an important part. Thanks, as always, for all that you do. Best wishes for a wonderful close to fall term and a restful winter break.

Victor K. Wilson
Vice President for Student Affairs
The University of Georgia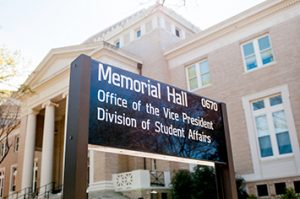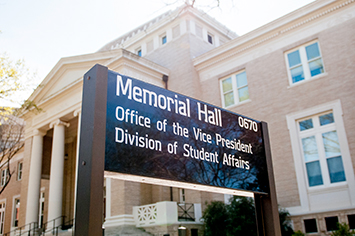 The Office of the Vice President for Student Affairs
306 Memorial Hall
Athens, GA 30602
706-542-3564
askstudentaffairs@uga.edu
Directions
From the Tate Center Parking Deck, take the elevator to the 3 rd floor. Walk across the courtyard with the UGA bookstore on your left hand side. Take the stairs up to the street. Cross Sanford Drive. Memorial Hall will be directly in front of you. Stay on the left side of the building and walk around to the side entrance for disability access. From the side door you can take the elevator to the third floor. If an elevator is not needed walk up all the stairs on the side of Memorial Hall and turn right, there you will see Reed Quad. Walk up the steps with the columns to the main entrance of the Office of the Vice President for Student Affairs.
For directions please call 706-542- 3564.