VICE PRESIDENT ENEWS MESSAGES
VICE PRESIDENT ENEWS MESSAGES
This page contains each of Vice President Wilson's monthly messages dating back to the initial Student Affairs Enewsletter sent in February 2014. Enjoy!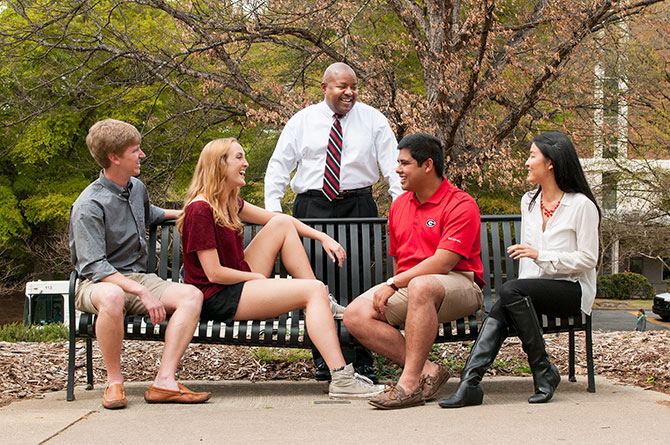 With the end of fall term and winter holidays approaching, I ask us all to be mindful that these can be stressful times for many students and families. We sometimes take for granted the effort and emotional investment involved in a student's life. The pressures of exams, final projects, work, family commitments, financial hardships, travel, and for some, graduating and beginning a career can all be challenging for students.
 
As staff, friends, and peers this holiday season, let us look out for each other and offer our support and encouragement. If you or someone you know needs special help, we have outstanding resources at UGA, from counseling to wellness to student support. Always feel free to reach out or refer those in need. More information on available resources can be found at studentaffairs.uga.edu.
 
One of the most wonderful things about UGA is how much we all care about our community. In that spirit, may we share our joy and care with those around us. After all, we're all we have.
 
Best of luck for the remainder of the academic term and have a blessed holiday season.

Victor K. Wilson
Vice President for Student Affairs
The University of Georgia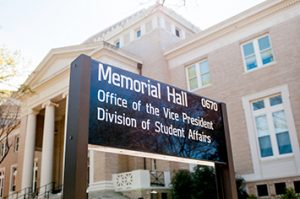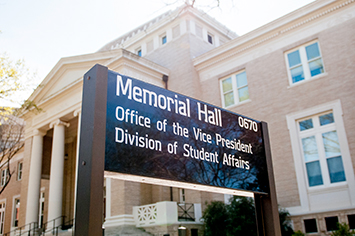 The Office of the Vice President for Student Affairs
306 Memorial Hall
Athens, GA 30602
706-542-3564
askstudentaffairs@uga.edu
Directions
From the Tate Center Parking Deck, take the elevator to the 3 rd floor. Walk across the courtyard with the UGA bookstore on your left hand side. Take the stairs up to the street. Cross Sanford Drive. Memorial Hall will be directly in front of you. Stay on the left side of the building and walk around to the side entrance for disability access. From the side door you can take the elevator to the third floor. If an elevator is not needed walk up all the stairs on the side of Memorial Hall and turn right, there you will see Reed Quad. Walk up the steps with the columns to the main entrance of the Office of the Vice President for Student Affairs.
For directions please call 706-542- 3564.