VICE PRESIDENT ENEWS MESSAGES
VICE PRESIDENT ENEWS MESSAGES
This page contains each of Vice President Wilson's monthly messages dating back to the initial Student Affairs Enewsletter sent in February 2014. Enjoy!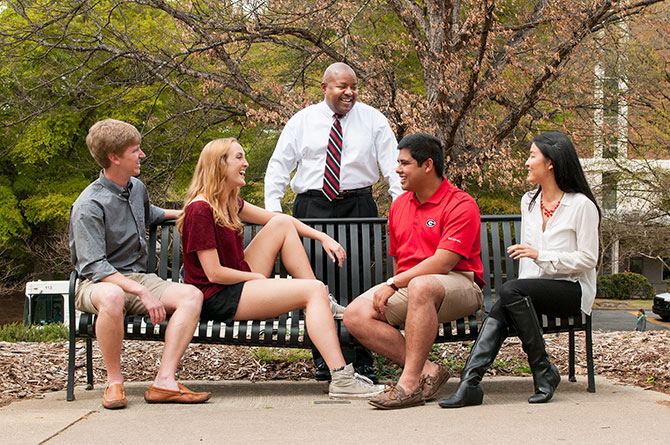 In many ways, this has been the most unusual semester in my nearly forty-year career. We will be moving classes fully online following Thanksgiving break later this month—another first for me during a fall term. While we will continue to support students however possible in the residence halls and across Student Affairs, this shift will bring another new challenge for students to finish strong in a new way.
We have asked a lot of students and our staff through this pandemic, and I am proud of how we each have responded. Through many continuing unknowns and firsts, we have been resourceful, dedicated, and found strength in each other (even sometimes from afar). I am assured that we will take what we have learned over these past months, in engaging students digitally, in hybrid modes, and in whatever ways students need, and make it work to the fullest extent.
As ever, thank you for all that you do—and may we all remember to give thanks often. Fortunately, we still have so much more to share.

Victor K. Wilson
Vice President for Student Affairs
The University of Georgia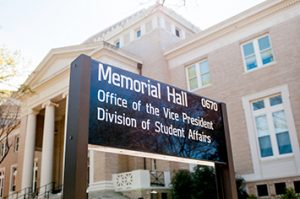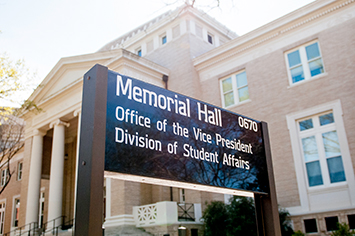 The Office of the Vice President for Student Affairs
306 Memorial Hall
Athens, GA 30602
706-542-3564
askstudentaffairs@uga.edu
Directions
From the Tate Center Parking Deck, take the elevator to the 3 rd floor. Walk across the courtyard with the UGA bookstore on your left hand side. Take the stairs up to the street. Cross Sanford Drive. Memorial Hall will be directly in front of you. Stay on the left side of the building and walk around to the side entrance for disability access. From the side door you can take the elevator to the third floor. If an elevator is not needed walk up all the stairs on the side of Memorial Hall and turn right, there you will see Reed Quad. Walk up the steps with the columns to the main entrance of the Office of the Vice President for Student Affairs.
For directions please call 706-542- 3564.