VICE PRESIDENT ENEWS MESSAGES
VICE PRESIDENT ENEWS MESSAGES
This page contains each of Vice President Wilson's monthly messages dating back to the initial Student Affairs Enewsletter sent in February 2014. Enjoy!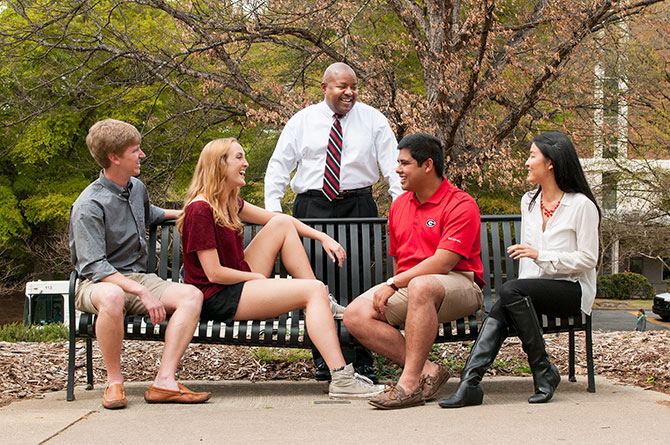 February is Black History Month, which as an African American, always has special meaning for me. My heritage is an integral part of who I am and how I interact in the world. It is not, however, the only part.
Sometimes in our work with students I think we depend too much on readily defined categories and miss out on the incredible richness and complexity each of us offers. We are each an amalgam of many talents, experiences, perspectives, histories, and dreams, and to fully realize a shared community together, we must see and value the whole of who we each are.
As we celebrate this month of remembrance, I challenge us all to re-know each other anew and look deeper for all that we have to share. You might be surprised to see the many gifts others bring to the table.

Victor K. Wilson
Vice President for Student Affairs
The University of Georgia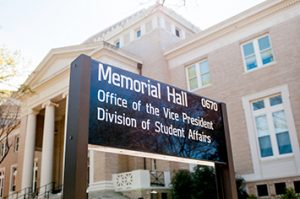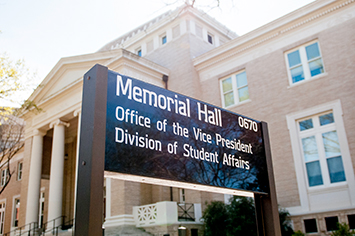 The Office of the Vice President for Student Affairs
306 Memorial Hall
Athens, GA 30602
706-542-3564
askstudentaffairs@uga.edu
Directions
From the Tate Center Parking Deck, take the elevator to the 3 rd floor. Walk across the courtyard with the UGA bookstore on your left hand side. Take the stairs up to the street. Cross Sanford Drive. Memorial Hall will be directly in front of you. Stay on the left side of the building and walk around to the side entrance for disability access. From the side door you can take the elevator to the third floor. If an elevator is not needed walk up all the stairs on the side of Memorial Hall and turn right, there you will see Reed Quad. Walk up the steps with the columns to the main entrance of the Office of the Vice President for Student Affairs.
For directions please call 706-542- 3564.