VICE PRESIDENT ENEWS MESSAGES
VICE PRESIDENT ENEWS MESSAGES
This page contains each of Vice President Wilson's monthly messages dating back to the initial Student Affairs Enewsletter sent in February 2014. Enjoy!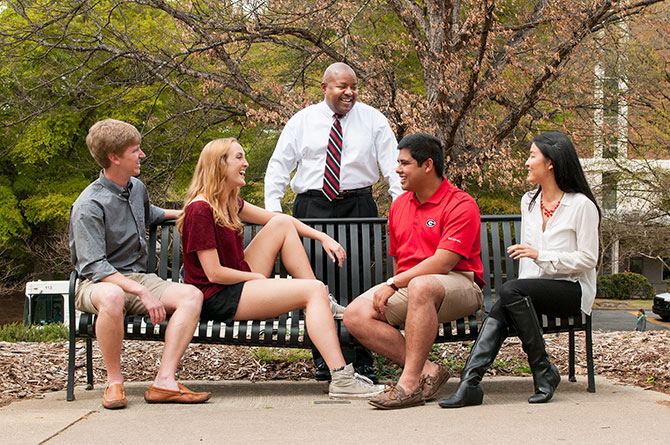 This weekend we will welcome incoming first-year students to the residence halls through Hunker Down with Housing. I always look forward to walking through the bustling parade of carts and boxes and rolling bags to share well wishes with the eager new students, many of whom have been anticipating this day for months, if not years, to embark on a new chapter in life.
 
Yet each year I also find myself drawn to the others in line, the families and friends who join in this special occasion, one they often find to be bittersweet at times. In those tears and hugs and extended goodbyes, I feel anew the recognition and responsibility that each new student is the precious joy of someone's life.
 
As we welcome our newest Bulldogs, I urge us all to hold dear the understanding that all of our students, every single one, came here to thrive, and there is someone out there counting on us to push them towards success.

Victor K. Wilson
Vice President for Student Affairs
The University of Georgia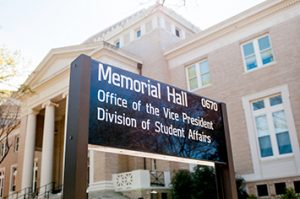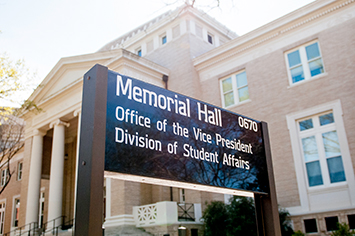 The Office of the Vice President for Student Affairs
306 Memorial Hall
Athens, GA 30602
706-542-3564
askstudentaffairs@uga.edu
Directions
From the Tate Center Parking Deck, take the elevator to the 3 rd floor. Walk across the courtyard with the UGA bookstore on your left hand side. Take the stairs up to the street. Cross Sanford Drive. Memorial Hall will be directly in front of you. Stay on the left side of the building and walk around to the side entrance for disability access. From the side door you can take the elevator to the third floor. If an elevator is not needed walk up all the stairs on the side of Memorial Hall and turn right, there you will see Reed Quad. Walk up the steps with the columns to the main entrance of the Office of the Vice President for Student Affairs.
For directions please call 706-542- 3564.