VICE PRESIDENT ENEWS MESSAGES
VICE PRESIDENT ENEWS MESSAGES
This page contains each of Vice President Wilson's monthly messages dating back to the initial Student Affairs Enewsletter sent in February 2014. Enjoy!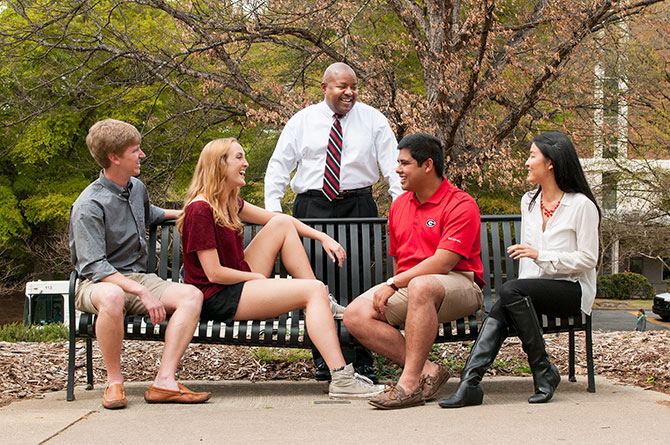 At one point in our lives, we have all been the new person. Whether starting a new job, joining a new group, or back to our first days of school, we can all appreciate the challenging process in finding our place in a new setting.
 
This time of transition is especially true for our students – and our staff. Transitioning to college can be a huge adjustment for many students and one that may only begin at the official Orientation. I am excited about the work of UGA's new Council on the First-Year Experience, which is looking at additional ways to support student transition across the entire first year and beyond, helping students find meaningful connections and pathways to their futures.
 
This week we are also launching a new year-long on-boarding process for Student Affairs staff. As with students, we need to be intentional in our support, providing staff with the best opportunity to succeed in their new roles.
 
After all, we all know what it's like to be new.

Victor K. Wilson
Vice President for Student Affairs
The University of Georgia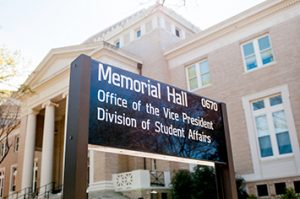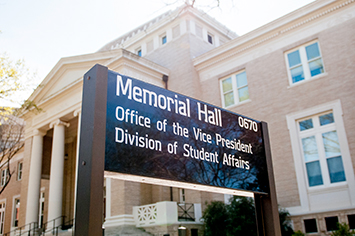 The Office of the Vice President for Student Affairs
306 Memorial Hall
Athens, GA 30602
706-542-3564
askstudentaffairs@uga.edu
Directions
From the Tate Center Parking Deck, take the elevator to the 3 rd floor. Walk across the courtyard with the UGA bookstore on your left hand side. Take the stairs up to the street. Cross Sanford Drive. Memorial Hall will be directly in front of you. Stay on the left side of the building and walk around to the side entrance for disability access. From the side door you can take the elevator to the third floor. If an elevator is not needed walk up all the stairs on the side of Memorial Hall and turn right, there you will see Reed Quad. Walk up the steps with the columns to the main entrance of the Office of the Vice President for Student Affairs.
For directions please call 706-542- 3564.