VICE PRESIDENT ENEWS MESSAGES
VICE PRESIDENT ENEWS MESSAGES
This page contains each of Vice President Wilson's monthly messages dating back to the initial Student Affairs Enewsletter sent in February 2014. Enjoy!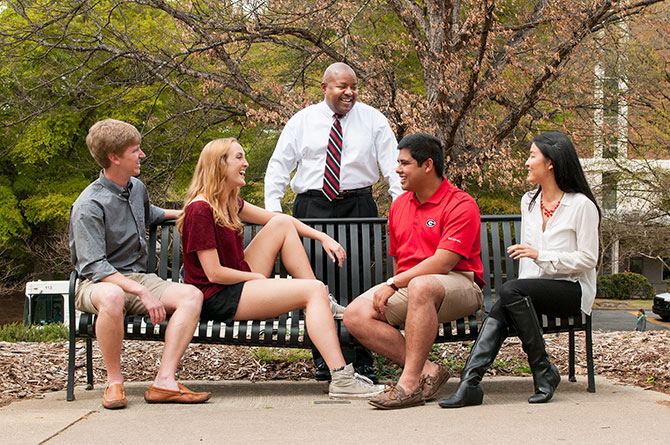 I was reminded recently of a quote from former U.S. president, Woodrow Wilson—then a college president: "The real intellectual life of a body of undergraduates, if there be any, manifests itself not in the classroom, but in what they do and talk of and set before themselves as their favorite objects between classes and lectures."
 
Of course, I would add graduate and professional students as well, but there is a fundamental truth here—and an important mandate for us in Student Affairs. If we are to inspire students to grow intellectually, we need to challenge and support them to take on the important topics of the day, provide space for these challenging dialogues, and yes, encourage truly authentic engagement with each other. From the classroom across the student experience, what students "do and talk of" together has meaning and holds the bright promise of discovery and growth.

Victor K. Wilson
Vice President for Student Affairs
The University of Georgia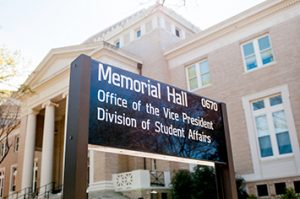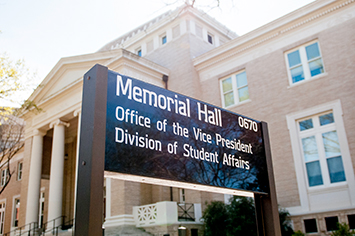 The Office of the Vice President for Student Affairs
306 Memorial Hall
Athens, GA 30602
706-542-3564
askstudentaffairs@uga.edu
Directions
From the Tate Center Parking Deck, take the elevator to the 3 rd floor. Walk across the courtyard with the UGA bookstore on your left hand side. Take the stairs up to the street. Cross Sanford Drive. Memorial Hall will be directly in front of you. Stay on the left side of the building and walk around to the side entrance for disability access. From the side door you can take the elevator to the third floor. If an elevator is not needed walk up all the stairs on the side of Memorial Hall and turn right, there you will see Reed Quad. Walk up the steps with the columns to the main entrance of the Office of the Vice President for Student Affairs.
For directions please call 706-542- 3564.