VICE PRESIDENT ENEWS MESSAGES
VICE PRESIDENT ENEWS MESSAGES
This page contains each of Vice President Wilson's monthly messages dating back to the initial Student Affairs Enewsletter sent in February 2014. Enjoy!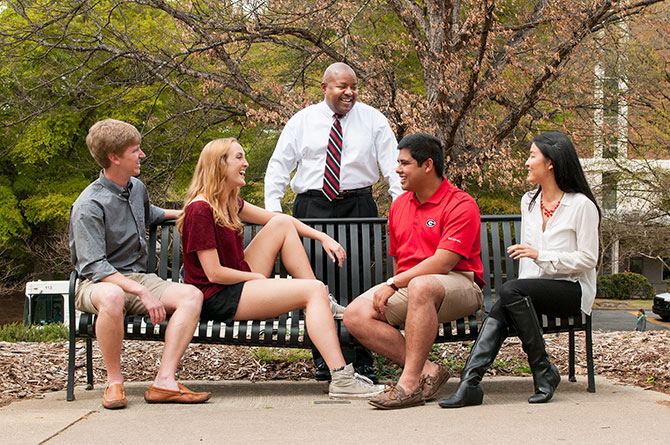 By now I hope you have heard about Count Me In, the first-ever campus climate survey at UGA, which is going on right now. Through the Count Me In survey, every member of our community—faculty, staff, and students—is invited to share perspectives about learning, living, and working at UGA.
 
Sometimes people see a survey like this and assume that it is for others—for those with issues to address or experiences of a certain type. The reality is that Count Me In is truly for everyone. To have a full picture of our community, we need to hear from all members of our community. We need you to share what's working, what we're doing well, as well as what we can do better to support you and others like you. At UGA everyone has an important voice, and it's up to you to make sure your voice is heard.
 
Creating the kind of supportive, welcoming community we want at UGA is an ongoing process. Efforts like the Count Me In survey help us better understand our successes and challenges and move together toward a better future. Between now and November 20, I urge you to say, "Count Me In!" Thanks for taking the time to complete this.
 
Click here to complete the Count Me In survey!

Victor K. Wilson
Vice President for Student Affairs
The University of Georgia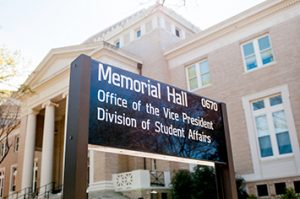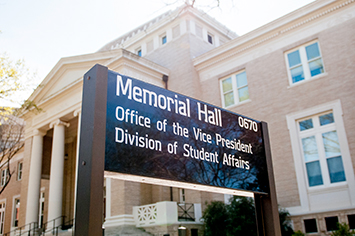 The Office of the Vice President for Student Affairs
306 Memorial Hall
Athens, GA 30602
706-542-3564
askstudentaffairs@uga.edu
Directions
From the Tate Center Parking Deck, take the elevator to the 3 rd floor. Walk across the courtyard with the UGA bookstore on your left hand side. Take the stairs up to the street. Cross Sanford Drive. Memorial Hall will be directly in front of you. Stay on the left side of the building and walk around to the side entrance for disability access. From the side door you can take the elevator to the third floor. If an elevator is not needed walk up all the stairs on the side of Memorial Hall and turn right, there you will see Reed Quad. Walk up the steps with the columns to the main entrance of the Office of the Vice President for Student Affairs.
For directions please call 706-542- 3564.