VICE PRESIDENT ENEWS MESSAGES
VICE PRESIDENT ENEWS MESSAGES
This page contains each of Vice President Wilson's monthly messages dating back to the initial Student Affairs Enewsletter sent in February 2014. Enjoy!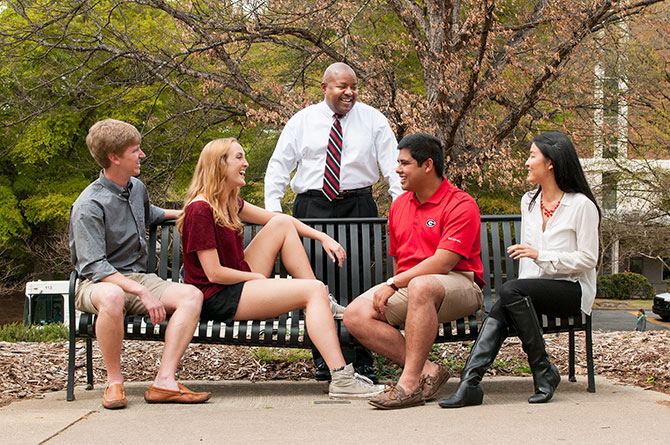 As a huge college football and UGA fan, it was exciting to see a UGA program-record three football stars, Roquan Smith, Isaiah Wynn, and Sony Michel, selected in the first round of the recent National Football League draft. What a fantastic accomplishment for these student athletes, deserving of celebration by the Bulldog Nation.
Of course, on this Commencement week, we celebrate many more students—indeed 5,834 new UGA graduates—who will also take on amazing new opportunities, in every field and locations across Georgia and around the world. While most will enjoy less fanfare this week than our football heroes, their achievements are no less highlight-worthy, and they deserve every available means of our celebration. Our graduates have clearly shown the dedication, know-how, and resilience to make a true difference in the world, and I can't wait to see what comes next for them all. They are first round draft picks in the game of life, and I am so incredibly proud of them. May we all join in congratulations!

Victor K. Wilson
Vice President for Student Affairs
The University of Georgia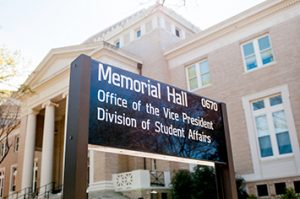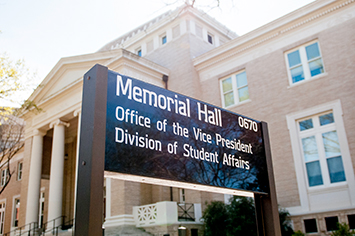 The Office of the Vice President for Student Affairs
306 Memorial Hall
Athens, GA 30602
706-542-3564
askstudentaffairs@uga.edu
Directions
From the Tate Center Parking Deck, take the elevator to the 3 rd floor. Walk across the courtyard with the UGA bookstore on your left hand side. Take the stairs up to the street. Cross Sanford Drive. Memorial Hall will be directly in front of you. Stay on the left side of the building and walk around to the side entrance for disability access. From the side door you can take the elevator to the third floor. If an elevator is not needed walk up all the stairs on the side of Memorial Hall and turn right, there you will see Reed Quad. Walk up the steps with the columns to the main entrance of the Office of the Vice President for Student Affairs.
For directions please call 706-542- 3564.