VICE PRESIDENT ENEWS MESSAGES
VICE PRESIDENT ENEWS MESSAGES
This page contains each of Vice President Wilson's monthly messages dating back to the initial Student Affairs Enewsletter sent in February 2014. Enjoy!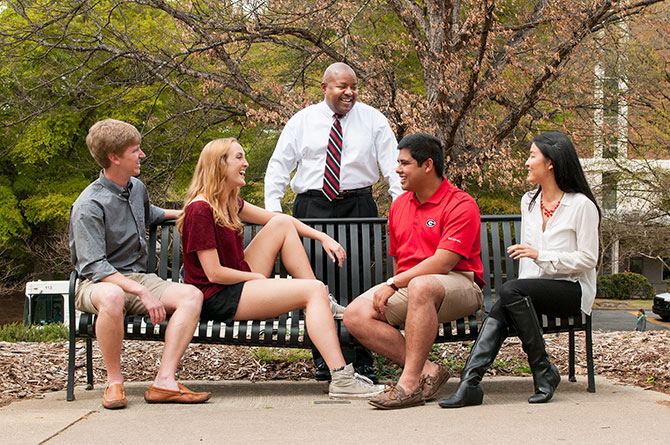 Each year around the anniversary of my mother's death, I travel home to Decatur to put flowers on her headstone and share news of my life. As I did so recently, I was overcome with emotion. In fact, for a time, I simply shed a few tears. Where to begin? I can only imagine what my mother would have thought about our world and the issues of today.
As I shared with students recently, like so many around the world, I am appalled by the senseless deaths of George Floyd, Breonna Taylor, Ahmaud Arbery, and now, Rayshard Brooks, following the violent deaths of too many Black community members before them. Over my lifetime, the path to justice and equity has been long and unsteady—and continues still.
Many in our community are hurting deeply in this moment, and like me, sometimes at a loss for words. We need to be sure to take care of ourselves, so we can continue to be there for our students. And we must listen closely to their cries for change. It has been heartening to see so many students and student groups across UGA step up and use their voices and move toward positive change. Our Black students especially, need us to support and stand with them. Together we all must do our parts and take meaningful action where we can to further improve our student community at UGA—and toward the betterment of our world.
My mother always believed in having the tough conversation from which good may come. Now it is our turn.

Victor K. Wilson
Vice President for Student Affairs
The University of Georgia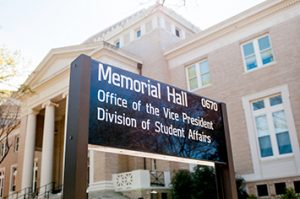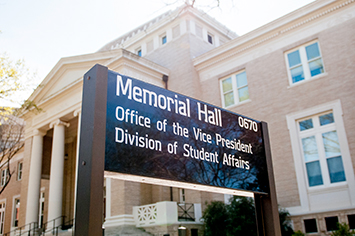 The Office of the Vice President for Student Affairs
306 Memorial Hall
Athens, GA 30602
706-542-3564
askstudentaffairs@uga.edu
Directions
From the Tate Center Parking Deck, take the elevator to the 3 rd floor. Walk across the courtyard with the UGA bookstore on your left hand side. Take the stairs up to the street. Cross Sanford Drive. Memorial Hall will be directly in front of you. Stay on the left side of the building and walk around to the side entrance for disability access. From the side door you can take the elevator to the third floor. If an elevator is not needed walk up all the stairs on the side of Memorial Hall and turn right, there you will see Reed Quad. Walk up the steps with the columns to the main entrance of the Office of the Vice President for Student Affairs.
For directions please call 706-542- 3564.