VICE PRESIDENT ENEWS MESSAGES
VICE PRESIDENT ENEWS MESSAGES
This page contains each of Vice President Wilson's monthly messages dating back to the initial Student Affairs Enewsletter sent in February 2014. Enjoy!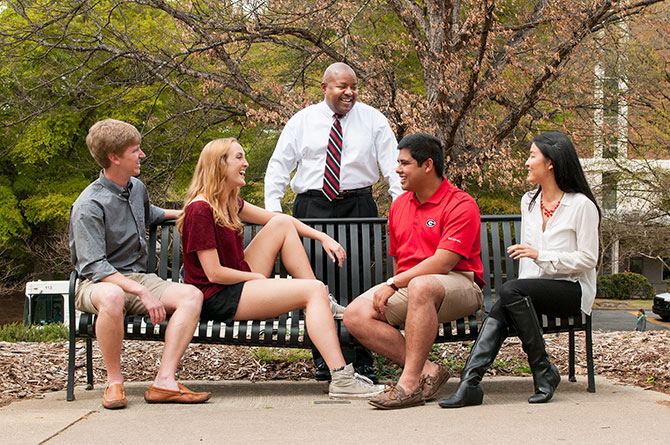 Imagine preparing every day for an important presentation—only you never know when you will be asked to deliver it.
 
For the University Health Center, that presentation is the accreditation review process through the prestigious Joint Commission. Every 18 to 39 months, Joint Commission surveyors conduct an unannounced on-site visit to review all aspects of the Health Center's services, facilities and operations. For the second consecutive review, the University Health Center received a flawless report of findings.
 
When you consider that only 17 out of nearly 1,800 college health centers nationwide (and no others in Georgia) choose to go through the challenging Joint Commission accrediting process, much less receive flawless findings twice in a row, we have much to appreciate.
 
What this accomplishment means most is that UGA students, faculty and staff served by the Health Center receive the highest quality health care every single day. That is a standard of excellence to which we can all aspire. Congratulations to the Health Center and all of our other amazing departments who continue to do stellar work with our students daily.

Victor K. Wilson
Vice President for Student Affairs
The University of Georgia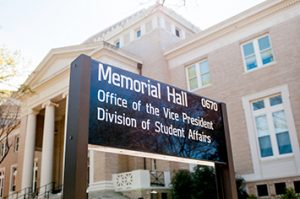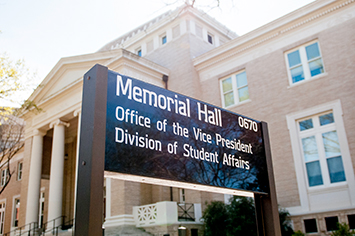 The Office of the Vice President for Student Affairs
306 Memorial Hall
Athens, GA 30602
706-542-3564
askstudentaffairs@uga.edu
Directions
From the Tate Center Parking Deck, take the elevator to the 3 rd floor. Walk across the courtyard with the UGA bookstore on your left hand side. Take the stairs up to the street. Cross Sanford Drive. Memorial Hall will be directly in front of you. Stay on the left side of the building and walk around to the side entrance for disability access. From the side door you can take the elevator to the third floor. If an elevator is not needed walk up all the stairs on the side of Memorial Hall and turn right, there you will see Reed Quad. Walk up the steps with the columns to the main entrance of the Office of the Vice President for Student Affairs.
For directions please call 706-542- 3564.