VICE PRESIDENT ENEWS MESSAGES
VICE PRESIDENT ENEWS MESSAGES
This page contains each of Vice President Wilson's monthly messages dating back to the initial Student Affairs Enewsletter sent in February 2014. Enjoy!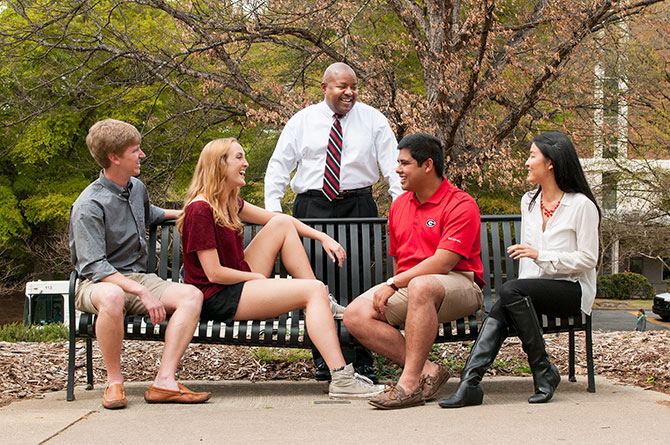 With all of the modifications we have made as a campus to ensure the health and safety of our community through COVID-19, we also need to remember that our students still have many of the same needs and interests as ever. Life got crazy in some ways, but it did not change in many other ways.
 
Whether that's finding an academic path, building community, taking on leadership roles or service opportunities, preparing for careers and future fields of study, and yes, having fun and just enjoying their peers and campus life—all of those are pursuits that many students are actively seeking through this time. While we all acknowledge life at UGA can't happen as it has in previous terms, we all must take responsibility for making sure we are continuing to meet the needs and interests of students to the fullest extent. An act as simple as reaching out to say hello and offer your support can be a huge help. Students are depending on us to be creative and deliver on our commitment to creating the best student experience possible—and they, and we, should expect no less.
 
As I have shared before, we will get through this together. Let's make every attempt through the coming days to keep in focus our bread and butter: the reason we initially decided to do this work from the outset. While our work may look different right now, it might be more vital than ever. Thanks as always for all that you are doing.

Victor K. Wilson
Vice President for Student Affairs
The University of Georgia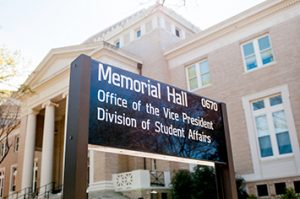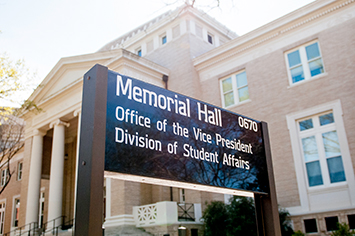 The Office of the Vice President for Student Affairs
306 Memorial Hall
Athens, GA 30602
706-542-3564
askstudentaffairs@uga.edu
Directions
From the Tate Center Parking Deck, take the elevator to the 3 rd floor. Walk across the courtyard with the UGA bookstore on your left hand side. Take the stairs up to the street. Cross Sanford Drive. Memorial Hall will be directly in front of you. Stay on the left side of the building and walk around to the side entrance for disability access. From the side door you can take the elevator to the third floor. If an elevator is not needed walk up all the stairs on the side of Memorial Hall and turn right, there you will see Reed Quad. Walk up the steps with the columns to the main entrance of the Office of the Vice President for Student Affairs.
For directions please call 706-542- 3564.