VICE PRESIDENT ENEWS MESSAGES
VICE PRESIDENT ENEWS MESSAGES
This page contains each of Vice President Wilson's monthly messages dating back to the initial Student Affairs Enewsletter sent in February 2014. Enjoy!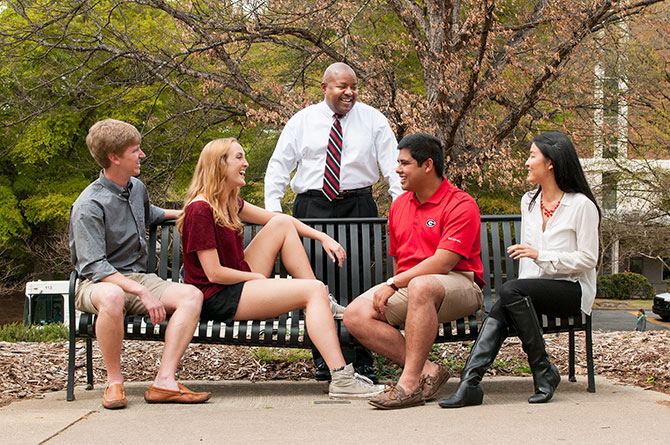 At UGA, we are blessed to count more than 240 veterans and active duty service members among our student population. These diverse students are enrolled across UGA's schools and colleges, bringing a wealth of global experience and leadership to our campus.
 
During this month, which aptly includes Veterans Day, we will honor these students in a number of important ways. We will spotlight student veterans on the Art Wall in the Tate Student Center. We will host Military Appreciation Day at the UGA football game with Charleston Southern. Finally, thanks to the generous support of the First Data Corporation, we will dedicate a new Student Veterans Lounge in the Tate Center, as a welcoming, multi-purpose space for these and other students to gather.
 
As a UGA family, we are exceptionally proud of these outstanding students and their ongoing commitment here and around the world.
Be well,

Victor K. Wilson
Vice President for Student Affairs
The University of Georgia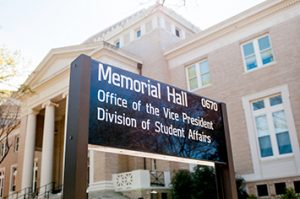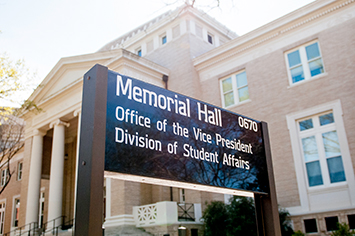 The Office of the Vice President for Student Affairs
306 Memorial Hall
Athens, GA 30602
706-542-3564
askstudentaffairs@uga.edu
Directions
From the Tate Center Parking Deck, take the elevator to the 3 rd floor. Walk across the courtyard with the UGA bookstore on your left hand side. Take the stairs up to the street. Cross Sanford Drive. Memorial Hall will be directly in front of you. Stay on the left side of the building and walk around to the side entrance for disability access. From the side door you can take the elevator to the third floor. If an elevator is not needed walk up all the stairs on the side of Memorial Hall and turn right, there you will see Reed Quad. Walk up the steps with the columns to the main entrance of the Office of the Vice President for Student Affairs.
For directions please call 706-542- 3564.