VICE PRESIDENT ENEWS MESSAGES
VICE PRESIDENT ENEWS MESSAGES
This page contains each of Vice President Wilson's monthly messages dating back to the initial Student Affairs Enewsletter sent in February 2014. Enjoy!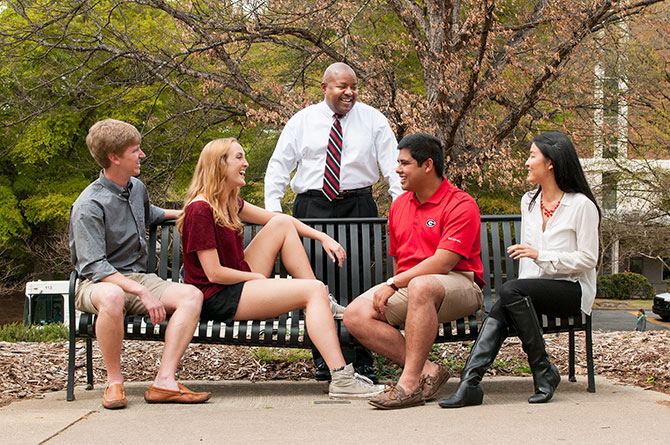 Every year I share with new UGA families at Orientation that I am always a tad bit nervous the first six weeks of a new academic year. Incoming students (particularly our new ones) are still finding their way, adjusting to the college experience—new places to live, new peers, new fields of study, new lifestyles.
This week marked the sixth week of our fall term, and happily, overall, students seem to be in a good place. With so many academic, engagement, social opportunities happening all over campus, it is exciting to feel the energy and vibrancy of our beloved community.
As we move forward in our work, I am personally taking this moment as a sign of relief for all the wonderful things I see, once again, with our amazing students. Through some interesting and challenging times, they have and should continue to inspire us all.

Victor K. Wilson
Vice President for Student Affairs
The University of Georgia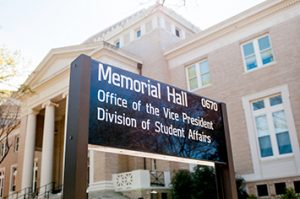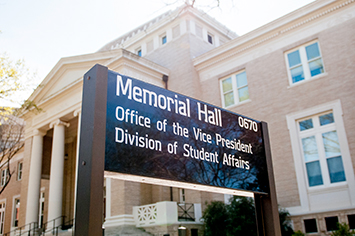 The Office of the Vice President for Student Affairs
306 Memorial Hall
Athens, GA 30602
706-542-3564
askstudentaffairs@uga.edu
Directions
From the Tate Center Parking Deck, take the elevator to the 3 rd floor. Walk across the courtyard with the UGA bookstore on your left hand side. Take the stairs up to the street. Cross Sanford Drive. Memorial Hall will be directly in front of you. Stay on the left side of the building and walk around to the side entrance for disability access. From the side door you can take the elevator to the third floor. If an elevator is not needed walk up all the stairs on the side of Memorial Hall and turn right, there you will see Reed Quad. Walk up the steps with the columns to the main entrance of the Office of the Vice President for Student Affairs.
For directions please call 706-542- 3564.