VICE PRESIDENT ENEWS MESSAGES
VICE PRESIDENT ENEWS MESSAGES
This page contains each of Vice President Wilson's monthly messages dating back to the initial Student Affairs Enewsletter sent in February 2014. Enjoy!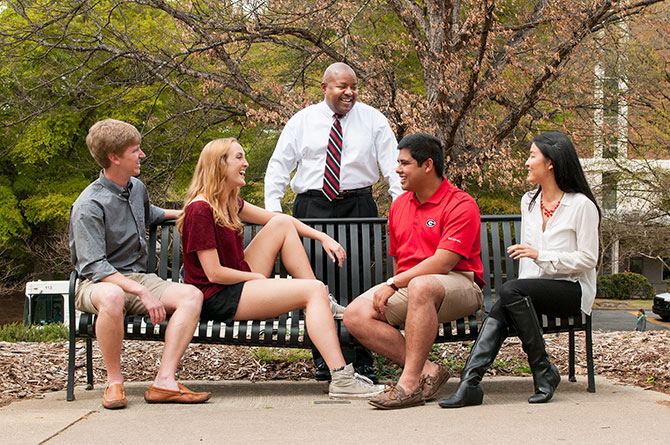 The Impossible Conversations
Recently we were blessed to have Student Affairs Visiting Practitioner, Dr. Ajay Nair, Senior Vice President and Dean of Campus Life at Emory University, share with us his wisdom on creating a vibrant student learning community. One of the jewels that emerged for me from Ajay's words was the idea of the impossible conversation.
 
In this day and age, there is so much happening in our world that can make it seem like some conversations are more impossible than ever. Yet if we're doing what's best for students we know we have to find ways to engage those conversations still—however uncomfortable, regardless of how strongly we may disagree, however impossible.
 
Recently I heard a student say, "Fear should lead us to curiosity." The things of which we are most fearful are those we most need to explore and understand. So I am challenging myself and you, for the betterment of students and our learning community, be curious—and be open to what we may discover.
 
I am ready to take on the impossible. I hope you are too.

Victor K. Wilson
Vice President for Student Affairs
The University of Georgia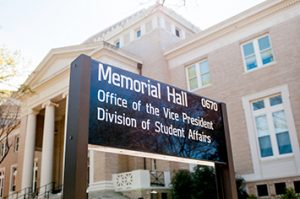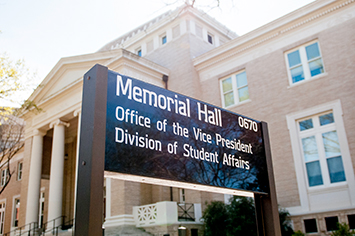 The Office of the Vice President for Student Affairs
306 Memorial Hall
Athens, GA 30602
706-542-3564
askstudentaffairs@uga.edu
Directions
From the Tate Center Parking Deck, take the elevator to the 3 rd floor. Walk across the courtyard with the UGA bookstore on your left hand side. Take the stairs up to the street. Cross Sanford Drive. Memorial Hall will be directly in front of you. Stay on the left side of the building and walk around to the side entrance for disability access. From the side door you can take the elevator to the third floor. If an elevator is not needed walk up all the stairs on the side of Memorial Hall and turn right, there you will see Reed Quad. Walk up the steps with the columns to the main entrance of the Office of the Vice President for Student Affairs.
For directions please call 706-542- 3564.