VICE PRESIDENT ENEWS MESSAGES
VICE PRESIDENT ENEWS MESSAGES
This page contains each of Vice President Wilson's monthly messages dating back to the initial Student Affairs Enewsletter sent in February 2014. Enjoy!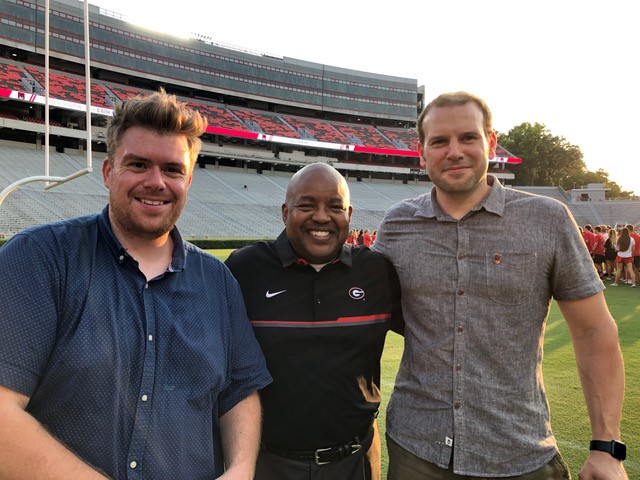 Recently we were fortunate to host a visit from student affairs leaders from the University of Aberdeen in Scotland (pictured above). They had selected UGA, along with two other U.S. institutions, as models for student life, as evidenced in the annual Niche rankings, where UGA places in the top five for Best Student Life.
As our colleagues met UGA staff and students from across campus, they continually shared how impressed they were with the outstanding team, exceptional campus, and welcoming community they experienced here.
Sometimes we can take for granted how blessed we are at UGA, but seeing us anew in the eyes of peers from around the world makes me ever grateful—including for the opportunity to continue to learn from others and make UGA an even better place for students in the future.

Victor K. Wilson
Vice President for Student Affairs
The University of Georgia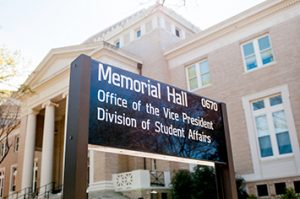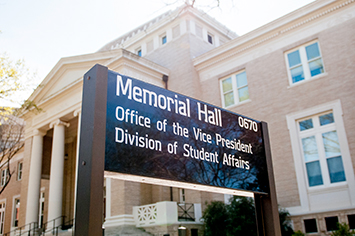 The Office of the Vice President for Student Affairs
306 Memorial Hall
Athens, GA 30602
706-542-3564
askstudentaffairs@uga.edu
Directions
From the Tate Center Parking Deck, take the elevator to the 3 rd floor. Walk across the courtyard with the UGA bookstore on your left hand side. Take the stairs up to the street. Cross Sanford Drive. Memorial Hall will be directly in front of you. Stay on the left side of the building and walk around to the side entrance for disability access. From the side door you can take the elevator to the third floor. If an elevator is not needed walk up all the stairs on the side of Memorial Hall and turn right, there you will see Reed Quad. Walk up the steps with the columns to the main entrance of the Office of the Vice President for Student Affairs.
For directions please call 706-542- 3564.