VICE PRESIDENT ENEWS MESSAGES
VICE PRESIDENT ENEWS MESSAGES
This page contains each of Vice President Wilson's monthly messages dating back to the initial Student Affairs Enewsletter sent in February 2014. Enjoy!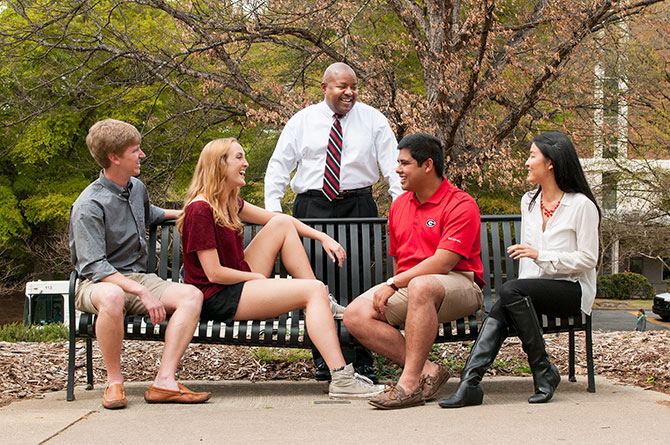 At UGA, we are incredibly blessed to have such truly remarkable students, who are making a tremendous impact on our campus and in our community in so many areas.
I recently had the opportunity to share with students the finale of Dance Marathon, the annual fundraising event for the student-run philanthropy, UGA Miracle. I can only describe the atmosphere with hundreds of neon-clad students and guests cheering and celebrating their accomplishments together as awe-inspiring.
To hear the stories of the families at Children's Healthcare of Atlanta helped by UGA Miracle and to see this year's fundraising total continue to climb and climb to record heights—more than a half million dollars in all—I found my eyes filled with tears of pride. It was an unbelievable moment for those students who had worked so hard throughout the year and for those children whose lives will be changed by the dollars raised. It was also a great moment for the University of Georgia.
While it is only one example of countless efforts our students bring forth each day, that bright Sunday hour of "Miracle" reminded me again of the beauty and power and possibility our students bring to every opportunity for interaction. In Student Affairs, we are so fortunate to experience so very much as well as serve.
Be well,

Victor K. Wilson
Vice President for Student Affairs
The University of Georgia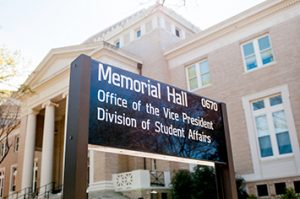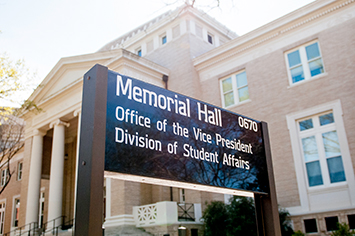 The Office of the Vice President for Student Affairs
306 Memorial Hall
Athens, GA 30602
706-542-3564
askstudentaffairs@uga.edu
Directions
From the Tate Center Parking Deck, take the elevator to the 3 rd floor. Walk across the courtyard with the UGA bookstore on your left hand side. Take the stairs up to the street. Cross Sanford Drive. Memorial Hall will be directly in front of you. Stay on the left side of the building and walk around to the side entrance for disability access. From the side door you can take the elevator to the third floor. If an elevator is not needed walk up all the stairs on the side of Memorial Hall and turn right, there you will see Reed Quad. Walk up the steps with the columns to the main entrance of the Office of the Vice President for Student Affairs.
For directions please call 706-542- 3564.