VICE PRESIDENT ENEWS MESSAGES
VICE PRESIDENT ENEWS MESSAGES
This page contains each of Vice President Wilson's monthly messages dating back to the initial Student Affairs Enewsletter sent in February 2014. Enjoy!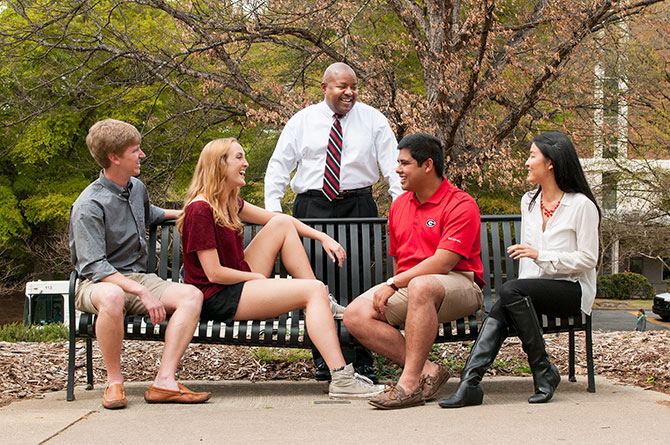 Many of us associate this time of year with Valentine's Day and connecting with the special people in our lives. For us in student affairs, we are doubly blessed—the loves in our lives extend even further. Just think of the love found in:
That moment of authentic discovery, when the light in a student's eyes goes on
The feeling you get when a student says thanks—for being a mentor, for helping out, even in a small way
Seeing a once-timid incoming student emerge years later—strong, self-assured and ready for the world
Helping a student overcome an unexpected life challenge with resiliency and move forward anew
Collaborating with colleagues, building something meaningful to benefit students
Sharing in the great ideas of students and staff as they come alive on campus, changing our community for the better
For us, in addition to our other loves, love includes making a difference in the lives of students and our UGA community. It's why we're here and what we're called to do. To me, that kind of love is a season we can share not only on Valentine's Day, but let it be a catalyst for us throughout the year.

Victor K. Wilson
Vice President for Student Affairs
The University of Georgia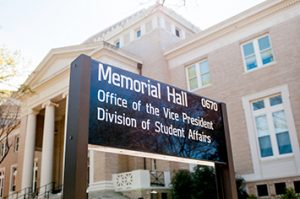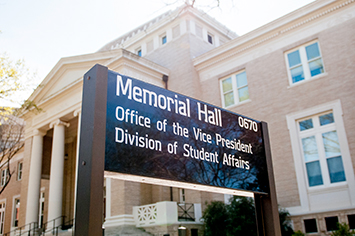 The Office of the Vice President for Student Affairs
306 Memorial Hall
Athens, GA 30602
706-542-3564
askstudentaffairs@uga.edu
Directions
From the Tate Center Parking Deck, take the elevator to the 3 rd floor. Walk across the courtyard with the UGA bookstore on your left hand side. Take the stairs up to the street. Cross Sanford Drive. Memorial Hall will be directly in front of you. Stay on the left side of the building and walk around to the side entrance for disability access. From the side door you can take the elevator to the third floor. If an elevator is not needed walk up all the stairs on the side of Memorial Hall and turn right, there you will see Reed Quad. Walk up the steps with the columns to the main entrance of the Office of the Vice President for Student Affairs.
For directions please call 706-542- 3564.