VICE PRESIDENT ENEWS MESSAGES
VICE PRESIDENT ENEWS MESSAGES
This page contains each of Vice President Wilson's monthly messages dating back to the initial Student Affairs Enewsletter sent in February 2014. Enjoy!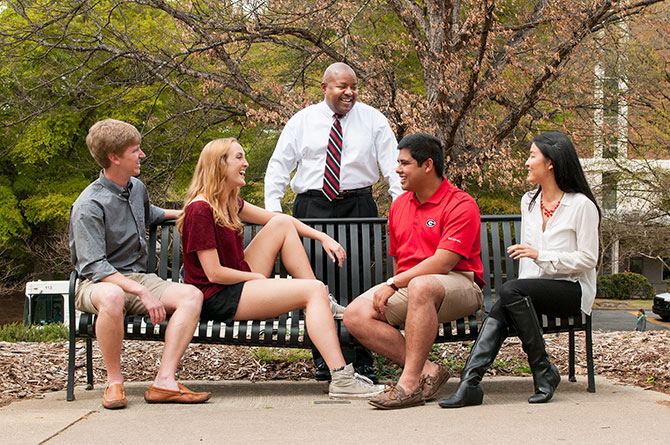 Since arriving at UGA—now 44 years ago—I have always yearned for tangible ways that I and other African American UGA community members could see ourselves and our heritage celebrated on campus.
 
So it was momentous to join in celebration recently with my fellow brothers and sisters, as UGA dedicated new markers for the nine historically Black sororities and fraternities. These beautiful new granite markers, set in the heart of campus on the West Lawn of the Tate Student Center, are another permanent reminder that we are celebrated here and acknowledged for all our years of contributions.
 
In knowing what these markers mean for me and so many others, I am beyond thrilled, humbled, and so very grateful.
 
To this upcoming season of Thanksgiving, I add my special gratitude and a wish that all may be seen and celebrated here.

Victor K. Wilson
Vice President for Student Affairs
The University of Georgia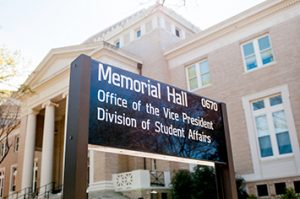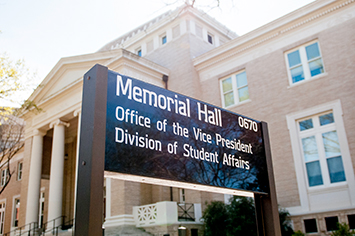 The Office of the Vice President for Student Affairs
306 Memorial Hall
Athens, GA 30602
706-542-3564
askstudentaffairs@uga.edu
Directions
From the Tate Center Parking Deck, take the elevator to the 3 rd floor. Walk across the courtyard with the UGA bookstore on your left hand side. Take the stairs up to the street. Cross Sanford Drive. Memorial Hall will be directly in front of you. Stay on the left side of the building and walk around to the side entrance for disability access. From the side door you can take the elevator to the third floor. If an elevator is not needed walk up all the stairs on the side of Memorial Hall and turn right, there you will see Reed Quad. Walk up the steps with the columns to the main entrance of the Office of the Vice President for Student Affairs.
For directions please call 706-542- 3564.