VICE PRESIDENT ENEWS MESSAGES
VICE PRESIDENT ENEWS MESSAGES
This page contains each of Vice President Wilson's monthly messages dating back to the initial Student Affairs Enewsletter sent in February 2014. Enjoy!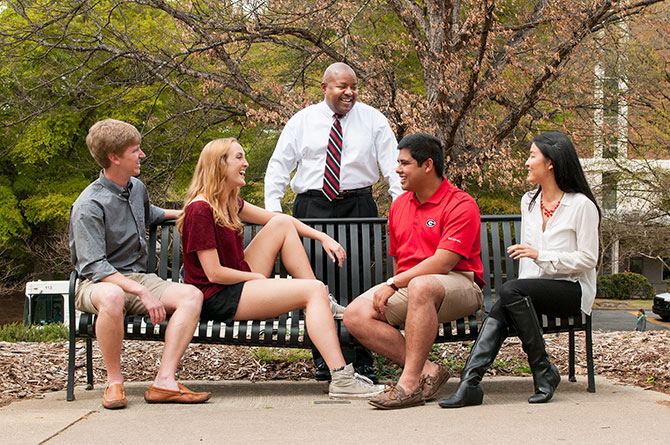 I recently had the chance to serve as faculty for the New Professionals Institute (NPI), a weeklong professional development opportunity for new student affairs professionals across the south. 
Along with colleagues from other institutions, including Emory, the University of Florida, the University of Tennessee, Texas A&M, and others, I spent an intensive few days sharing with and learning from a group of more than 70 new student affairs professionals, including two of our UGA staff members. I was continually amazed by the talent and passion these outstanding new professionals have for engaging and supporting students. It was invigorating for me to share in their energy, ideas, and sense of purpose. 
As we talked together on the final night, I reflected on my own, now 30-year journey from new professional to vice president at UGA. What stood out for me was how the feeling of helping students to learn, develop, and flourish through campus life has remained exactly the same through the years. In the eyes of these new professionals, I was reminded once again that with students as the center of our work, every day is an opportunity to share—and experience—amazing growth.
Be well,

Victor K. Wilson
Vice President for Student Affairs
The University of Georgia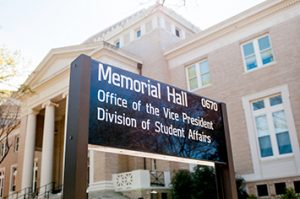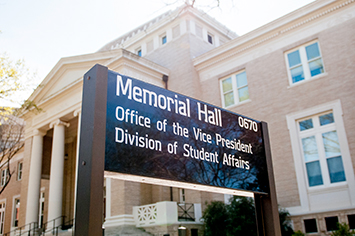 The Office of the Vice President for Student Affairs
306 Memorial Hall
Athens, GA 30602
706-542-3564
askstudentaffairs@uga.edu
Directions
From the Tate Center Parking Deck, take the elevator to the 3 rd floor. Walk across the courtyard with the UGA bookstore on your left hand side. Take the stairs up to the street. Cross Sanford Drive. Memorial Hall will be directly in front of you. Stay on the left side of the building and walk around to the side entrance for disability access. From the side door you can take the elevator to the third floor. If an elevator is not needed walk up all the stairs on the side of Memorial Hall and turn right, there you will see Reed Quad. Walk up the steps with the columns to the main entrance of the Office of the Vice President for Student Affairs.
For directions please call 706-542- 3564.