VICE PRESIDENT ENEWS MESSAGES
VICE PRESIDENT ENEWS MESSAGES
This page contains each of Vice President Wilson's monthly messages dating back to the initial Student Affairs Enewsletter sent in February 2014. Enjoy!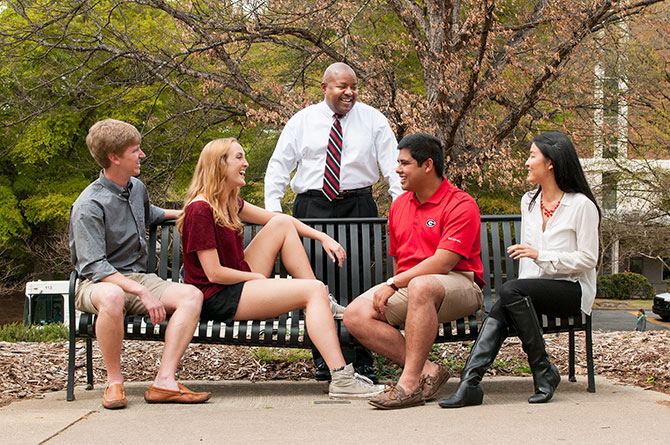 As President Morehead shared in his recent State of the University address unveiling UGA's 2025 Strategic Plan, "It is paramount that our students develop the knowledge and skills they need to make a positive difference in the lives of others."
 
Strategies in the University plan include expanding experiential learning, promoting student wellness, increasing access and success for underrepresented and other underserved students, and creating more opportunities for students to engage in our service mission.
 
For Student Affairs, these efforts are at the heart of our mission.
At our upcoming State of Student Affairs event on February 12, we will introduce the Student Affairs 2025 plan. Our plan connects closely with efforts across UGA to create a more meaningful, rewarding, and valuable student experience.
 
I hope that you will join us next week, and more importantly, over the next five years to help UGA students make an even more positive difference in the world.
 
Click here to read or watch President Morehead's State of the University address.

Victor K. Wilson
Vice President for Student Affairs
The University of Georgia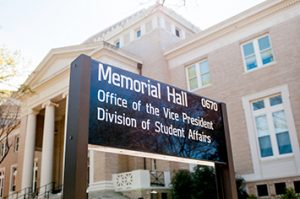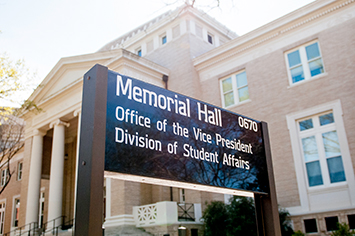 The Office of the Vice President for Student Affairs
306 Memorial Hall
Athens, GA 30602
706-542-3564
askstudentaffairs@uga.edu
Directions
From the Tate Center Parking Deck, take the elevator to the 3 rd floor. Walk across the courtyard with the UGA bookstore on your left hand side. Take the stairs up to the street. Cross Sanford Drive. Memorial Hall will be directly in front of you. Stay on the left side of the building and walk around to the side entrance for disability access. From the side door you can take the elevator to the third floor. If an elevator is not needed walk up all the stairs on the side of Memorial Hall and turn right, there you will see Reed Quad. Walk up the steps with the columns to the main entrance of the Office of the Vice President for Student Affairs.
For directions please call 706-542- 3564.