VICE PRESIDENT ENEWS MESSAGES
VICE PRESIDENT ENEWS MESSAGES
This page contains each of Vice President Wilson's monthly messages dating back to the initial Student Affairs Enewsletter sent in February 2014. Enjoy!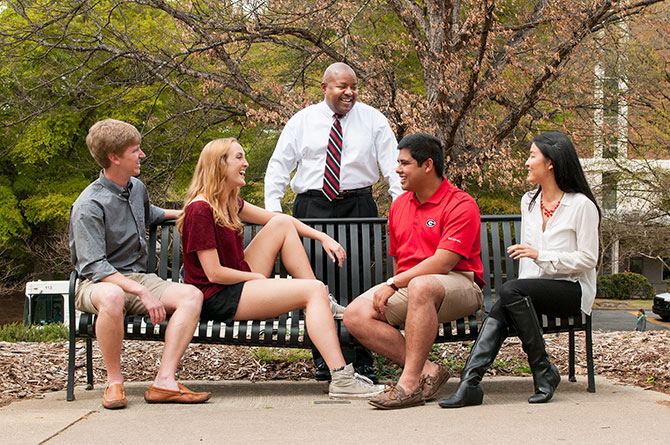 As we excitedly welcome students back to campus for spring term, we continue to work together to ensure students have the most fulfilling experience possible.
We have learned much from our efforts in recent months. While there are, no doubt, challenges with COVID-19 still ahead, I am confident we will use our new knowledge to connect with students and help them find the engagement and support they need—in whatever ways—even more fully in the days to come.
I know many are eager for the promise of widespread COVID-19 vaccinations soon forthcoming. Our team in the University Health Center is helping to lead campus efforts to provide vaccinations. As we move forward with that process, I ask that you help students and each other remain diligent in following established health and safety guidelines and focused on creating safe, supportive spaces where students can learn and thrive.
With all that's happening in our world today, there is no better time for the educational experience that UGA offers. Thank you for all that you do to make the student experience what it is today.
Best wishes for a wonderful 2021!

Victor K. Wilson
Vice President for Student Affairs
The University of Georgia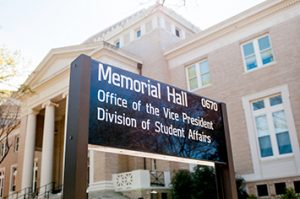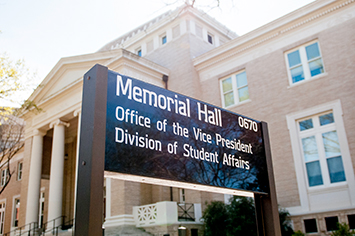 The Office of the Vice President for Student Affairs
306 Memorial Hall
Athens, GA 30602
706-542-3564
askstudentaffairs@uga.edu
Directions
From the Tate Center Parking Deck, take the elevator to the 3 rd floor. Walk across the courtyard with the UGA bookstore on your left hand side. Take the stairs up to the street. Cross Sanford Drive. Memorial Hall will be directly in front of you. Stay on the left side of the building and walk around to the side entrance for disability access. From the side door you can take the elevator to the third floor. If an elevator is not needed walk up all the stairs on the side of Memorial Hall and turn right, there you will see Reed Quad. Walk up the steps with the columns to the main entrance of the Office of the Vice President for Student Affairs.
For directions please call 706-542- 3564.