VICE PRESIDENT ENEWS MESSAGES
VICE PRESIDENT ENEWS MESSAGES
This page contains each of Vice President Wilson's monthly messages dating back to the initial Student Affairs Enewsletter sent in February 2014. Enjoy!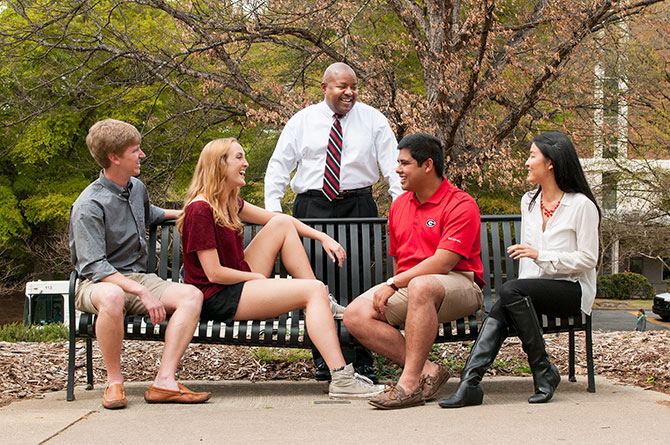 Each holiday season, for as long as I can remember, I have taken occasion to write a shared letter to our closest family friends: The Wilson Holiday Epistle. It is an update on what happened over the year, the triumphs and challenges, pictures and stories, which made life for me, along with my son, Hunter, memorable over that time. Every year, I end the letter with a personal goal for the upcoming year.
In this edition of the newsletter and similar to our epistle, I am relating the goal of CONNECTION. As I think about this year and our work across Student Affairs at UGA, I see so many stronger connections happening. With students. With each other. With those in our campus and local communities. When we are connected, we can have a transformative impact on the learning environment at UGA—and in the lives of our amazing students.
As we embark on this holiday season, let us strive to be present and truly connect. Always remember, as Benjamin Disraeli said, "The greatest good you can do for another is not just share your riches, but to reveal to him his own."
Be well and enjoy the season!

Victor K. Wilson
Vice President for Student Affairs
The University of Georgia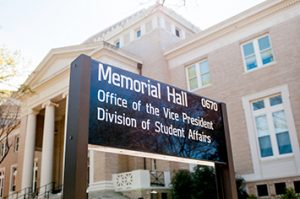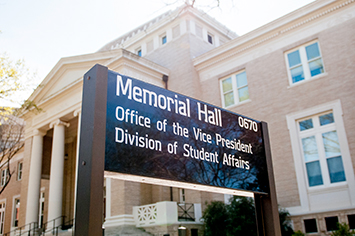 The Office of the Vice President for Student Affairs
306 Memorial Hall
Athens, GA 30602
706-542-3564
askstudentaffairs@uga.edu
Directions
From the Tate Center Parking Deck, take the elevator to the 3 rd floor. Walk across the courtyard with the UGA bookstore on your left hand side. Take the stairs up to the street. Cross Sanford Drive. Memorial Hall will be directly in front of you. Stay on the left side of the building and walk around to the side entrance for disability access. From the side door you can take the elevator to the third floor. If an elevator is not needed walk up all the stairs on the side of Memorial Hall and turn right, there you will see Reed Quad. Walk up the steps with the columns to the main entrance of the Office of the Vice President for Student Affairs.
For directions please call 706-542- 3564.