VICE PRESIDENT ENEWS MESSAGES
VICE PRESIDENT ENEWS MESSAGES
This page contains each of Vice President Wilson's monthly messages dating back to the initial Student Affairs Enewsletter sent in February 2014. Enjoy!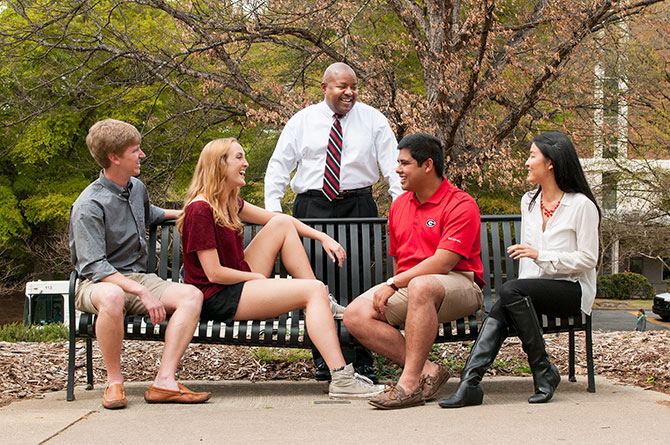 As we embrace the good news of widespread vaccine availability for our community and continuing low numbers of cases, I know many of us are having thoughts of fall.
 
The possibilities for a return to a robust, vibrant, in-person campus experience for students are at the top of our collective wish lists. While we still need to pay close attention to our campus and the world around us, and continue to be careful and nimble, there should be no level of shame in wanting to see campus fully alive again and serving all of our amazing students here daily.
 
Yet know whenever we get there, we will also be changed. New approaches and successes we have had during the pandemic, in digital service and engagement, in student hardship support, in counseling and advising, service delivery, and in so many ways, will remain key aspects of our work. Our tireless efforts and dedication to students in this time have made us stronger and better and improved our practice.
 
While I am incredibly eager for all students to return, I am even more excited to know we have that much more to share.

Victor K. Wilson
Vice President for Student Affairs
The University of Georgia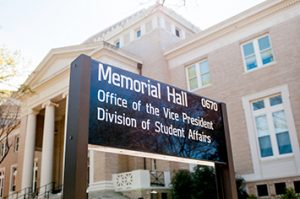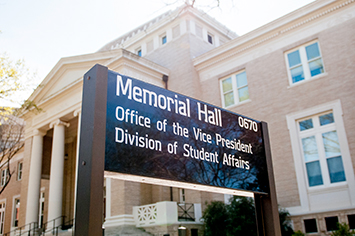 The Office of the Vice President for Student Affairs
306 Memorial Hall
Athens, GA 30602
706-542-3564
askstudentaffairs@uga.edu
Directions
From the Tate Center Parking Deck, take the elevator to the 3 rd floor. Walk across the courtyard with the UGA bookstore on your left hand side. Take the stairs up to the street. Cross Sanford Drive. Memorial Hall will be directly in front of you. Stay on the left side of the building and walk around to the side entrance for disability access. From the side door you can take the elevator to the third floor. If an elevator is not needed walk up all the stairs on the side of Memorial Hall and turn right, there you will see Reed Quad. Walk up the steps with the columns to the main entrance of the Office of the Vice President for Student Affairs.
For directions please call 706-542- 3564.