VICE PRESIDENT ENEWS MESSAGES
VICE PRESIDENT ENEWS MESSAGES
This page contains each of Vice President Wilson's monthly messages dating back to the initial Student Affairs Enewsletter sent in February 2014. Enjoy!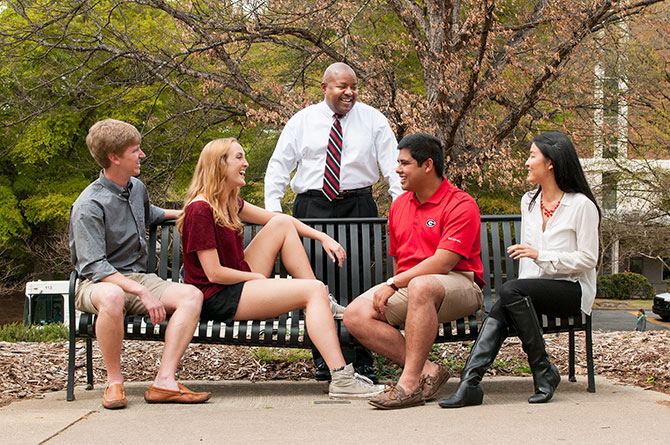 We recently hosted a retreat with the Student Affairs Leadership Team, which includes directors from all 19 Student Affairs departments, along with our central administrative team. It is always great when we take some extended time together to reflect, share updates from our work across campus, and engage new ways we can help students to learn and flourish here at UGA.
 
As we talked together, I was reminded once again of the amazing resources we have in Student Affairs. So often, our greatest opportunities for learning and growth come through interacting with those directly around us. Our wonderful staff and incredible students offer endless chances for dialogue and insight. I encourage us all to value fully the people right next to us. As my grandmother used to say, "Sometimes when you are looking in one direction, if you turn around, your blessing is probably right next to you!"
 
The more we are open to each other, the more welcoming and connected our UGA community becomes.
Be well,

Victor K. Wilson
Vice President for Student Affairs
The University of Georgia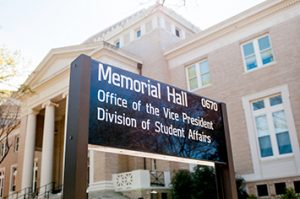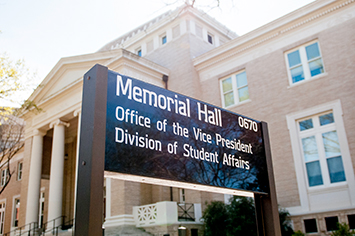 The Office of the Vice President for Student Affairs
306 Memorial Hall
Athens, GA 30602
706-542-3564
askstudentaffairs@uga.edu
Directions
From the Tate Center Parking Deck, take the elevator to the 3 rd floor. Walk across the courtyard with the UGA bookstore on your left hand side. Take the stairs up to the street. Cross Sanford Drive. Memorial Hall will be directly in front of you. Stay on the left side of the building and walk around to the side entrance for disability access. From the side door you can take the elevator to the third floor. If an elevator is not needed walk up all the stairs on the side of Memorial Hall and turn right, there you will see Reed Quad. Walk up the steps with the columns to the main entrance of the Office of the Vice President for Student Affairs.
For directions please call 706-542- 3564.