VICE PRESIDENT ENEWS MESSAGES
VICE PRESIDENT ENEWS MESSAGES
This page contains each of Vice President Wilson's monthly messages dating back to the initial Student Affairs Enewsletter sent in February 2014. Enjoy!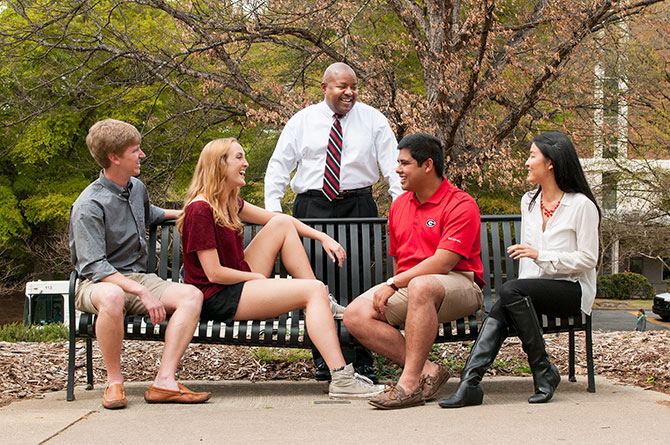 Along with green leaves returning to campus trees, spring at UGA also brings celebration and commemoration.
 
Many student groups, including the Student Government Association, elect new leaders and members for the upcoming year. We take time to honor exceptional students across campus, including outstanding student leaders, student employees, honor society members and others who have had a tremendous impact across campus life. Soon we will be presenting our spring graduates at Commencement.  
 
As I enjoy these events with these amazing students, I am continually reminded of the importance of these moments of recognition and celebration, both grand and small. Through these milestones, we confirm the incredible achievements of our students and affirm our shared commitment with them to leadership and stewardship of our local and global communities.
 
I tell students regularly, regardless of their chosen field of study or part of the world to which they move, as UGA students and graduates, much will be expected from them, and there are endless opportunities to contribute and to lead.
Be well,

Victor K. Wilson
Vice President for Student Affairs
The University of Georgia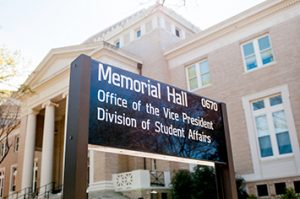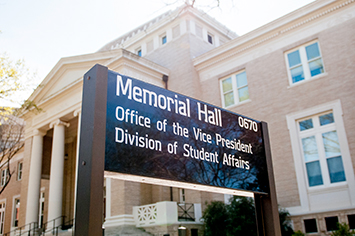 The Office of the Vice President for Student Affairs
306 Memorial Hall
Athens, GA 30602
706-542-3564
askstudentaffairs@uga.edu
Directions
From the Tate Center Parking Deck, take the elevator to the 3 rd floor. Walk across the courtyard with the UGA bookstore on your left hand side. Take the stairs up to the street. Cross Sanford Drive. Memorial Hall will be directly in front of you. Stay on the left side of the building and walk around to the side entrance for disability access. From the side door you can take the elevator to the third floor. If an elevator is not needed walk up all the stairs on the side of Memorial Hall and turn right, there you will see Reed Quad. Walk up the steps with the columns to the main entrance of the Office of the Vice President for Student Affairs.
For directions please call 706-542- 3564.