VICE PRESIDENT ENEWS MESSAGES
VICE PRESIDENT ENEWS MESSAGES
This page contains each of Vice President Wilson's monthly messages dating back to the initial Student Affairs Enewsletter sent in February 2014. Enjoy!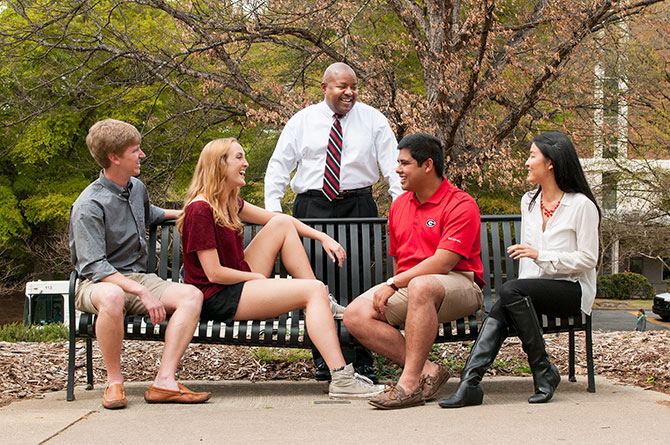 As I shared with many of you at our recent Student Affairs Celebration, I think every single one of us deserves an award this year. Just making it to this point feels like a spectacular achievement.
 
We are tired. Our hearts are full. But knowing the remarkable impact that we have had on the student experience—and the whole campus—this year, makes being here even more special.
 
As campus life becomes a little more familiar each day, go forth with the knowledge that you and your individual and collective efforts this year have been seen and valued far beyond Student Affairs—perhaps as never before. I am grateful for all the ways, through countless challenges, that you have continued to inspire and support students, staff, community members, and each other.
 
I hope you have an amazing and well-deserved summer!

Victor K. Wilson
Vice President for Student Affairs
The University of Georgia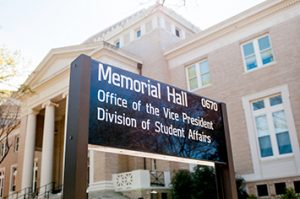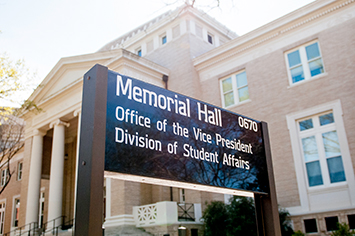 The Office of the Vice President for Student Affairs
306 Memorial Hall
Athens, GA 30602
706-542-3564
askstudentaffairs@uga.edu
Directions
From the Tate Center Parking Deck, take the elevator to the 3 rd floor. Walk across the courtyard with the UGA bookstore on your left hand side. Take the stairs up to the street. Cross Sanford Drive. Memorial Hall will be directly in front of you. Stay on the left side of the building and walk around to the side entrance for disability access. From the side door you can take the elevator to the third floor. If an elevator is not needed walk up all the stairs on the side of Memorial Hall and turn right, there you will see Reed Quad. Walk up the steps with the columns to the main entrance of the Office of the Vice President for Student Affairs.
For directions please call 706-542- 3564.