VICE PRESIDENT ENEWS MESSAGES
VICE PRESIDENT ENEWS MESSAGES
This page contains each of Vice President Wilson's monthly messages dating back to the initial Student Affairs Enewsletter sent in February 2014. Enjoy!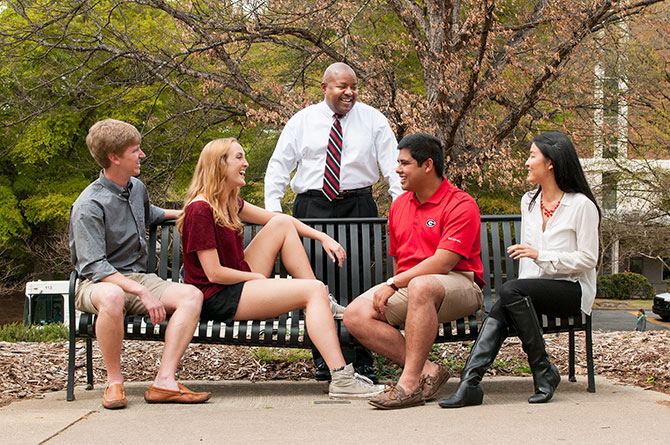 As we enter the last few weeks of this most unusual term, I again want to say thank you, to each and every one of you, for your commitment through all we have navigated together this year. As a Student Affairs team, you have truly been unbelievable, and I am incredibly proud of what we have accomplished together on behalf of students. I look forward to our continued opportunities in the new year, including a number of exciting new initiatives for you as staff.
 
For many years, Student Affairs has offered numerous staff programs and resources. Led by the President's Task Force for Staff Development, UGA is creating new additional opportunities for all staff across the institution. Along with a revamped Professional Education Portal (PEP), there will be new efforts related to onboarding, mentoring, performance and talent management, and much more. We are excited to join in planning and, in some cases, leading the conversation on facilitating new and creative solutions to challenges our staff face.
 
We will, of course, continue our ongoing staff development offerings in Student Affairs, along with these new resources. In all, we are as committed as ever to ensure you are given the space to build community, develop yourself professionally, and continue to hone your skills. Now and ever, you help to make the success of our students possible. Let us continue to engage and learn!

Victor K. Wilson
Vice President for Student Affairs
The University of Georgia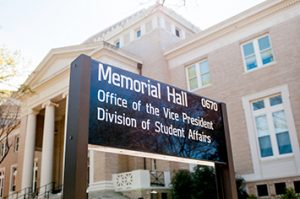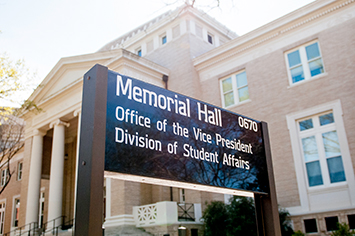 The Office of the Vice President for Student Affairs
306 Memorial Hall
Athens, GA 30602
706-542-3564
askstudentaffairs@uga.edu
Directions
From the Tate Center Parking Deck, take the elevator to the 3 rd floor. Walk across the courtyard with the UGA bookstore on your left hand side. Take the stairs up to the street. Cross Sanford Drive. Memorial Hall will be directly in front of you. Stay on the left side of the building and walk around to the side entrance for disability access. From the side door you can take the elevator to the third floor. If an elevator is not needed walk up all the stairs on the side of Memorial Hall and turn right, there you will see Reed Quad. Walk up the steps with the columns to the main entrance of the Office of the Vice President for Student Affairs.
For directions please call 706-542- 3564.