STUDENT AFFAIRS STAFF AWARDS
Staff Awards
The Student Affairs Staff Awards, given to deserving staff across the division and the University, recognize outstanding accomplishments and leadership in student affairs at the University of Georgia.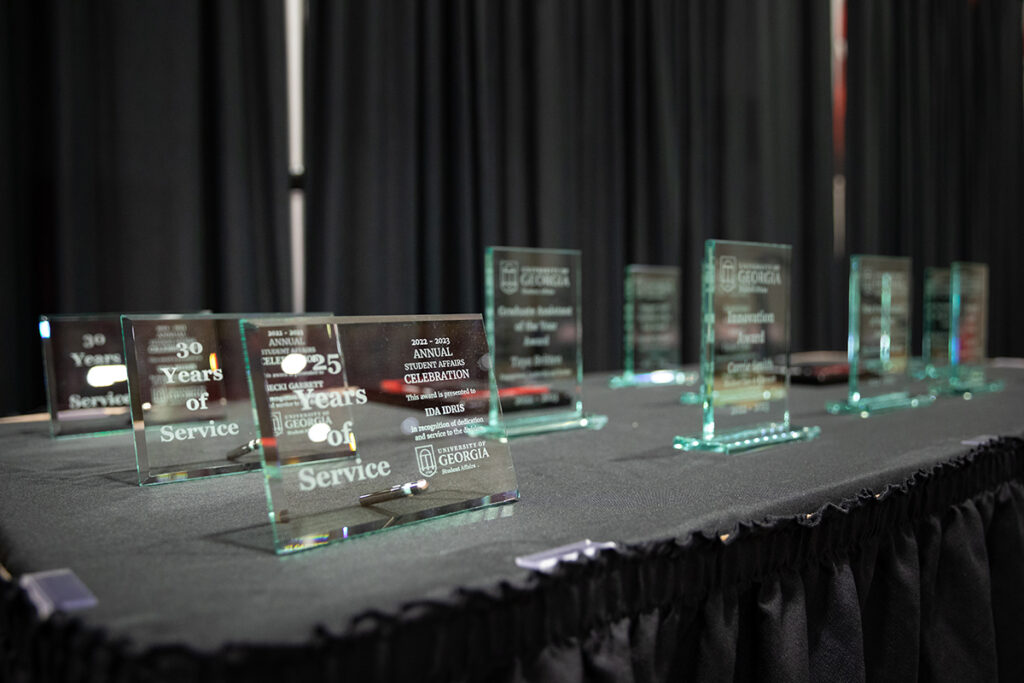 Learn More About the Awards and this Year's Winners!
The Division of Student Affairs believes that our staff make an incredible impact in the lives of students, UGA, and the surrounding community. Each staff member plays an important role in the Division accomplishing its mission. As such, it is a priority of the Division to acknowledge the creativity, innovation, and significant contributions our staff make through the annual Staff Awards process.
Interested in learning more about the Student Affairs Awards process and awards? Click here to learn more about the selection process. Have a question about the awards process or any other questions about UGA Student Affairs Staff Awards?
Contact Staff Development at ugasastaff@uga.edu or 706-542-8229.
Nomination Form
Nominate a Student Affairs Staff Member for one of the awards!
Preview Nomination Form
Interested in viewing the questions asked in the nomination form before you begin? Click the button to the right!
Staff Awards Descriptions
Additional information about each Student Affairs Staff Award
Contact Us
408 Memorial Hall
University of Georgia
Athens, GA 30602