UGA Celebrates Student Veterans
On November 8, 2022, the Student Veterans Resource Center (SVRC) hosted its annual Veterans Week Scholarship Ceremony sponsored in part by the Reynolds Veterans Association. Over 100 scholarships were awarded to UGA student veterans with a combined value of $88,000— the most scholarships on record to be awarded at SVRC's annual ceremony thanks to the generosity of both individual and corporate donors.
"We're proud of these amazing student veterans and honored to offer these awards to help offset the cost of their education," said SVRC Director Jon Segars. "Once again, these awards represent the largest number of recipients in a single semester, and we are grateful to our generous donors who make these scholarships and grants possible."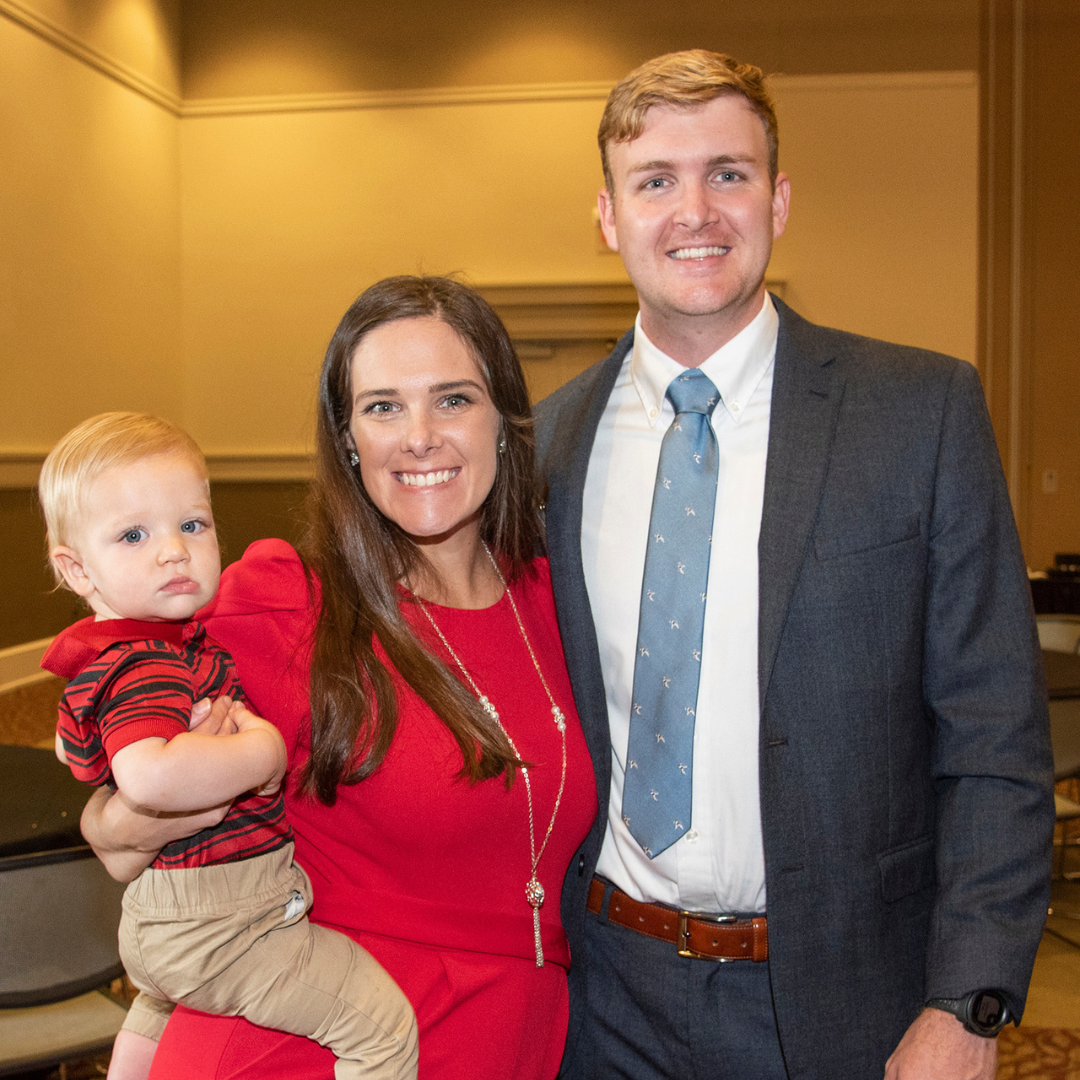 Student veterans who received scholarships at the November 8th ceremony are as follows:
Reynolds Veterans Association Scholarship – Caitlyn Davis
Military Order of the Purple Heart – Paul Mitchell
Corporal Evan Andrew Marshall Memorial Scholarship – Katie Cunningham, Aaron Hightower, Tyler Putt, Caleb Ray
Horton-DeVore Leadership Award – Nick Sesing
Fiserv Student Veteran Scholarship – Thomas Carroll
Whitley Family Scholarship – Eric Martin, Abe Owen
BlackRock Student Veterans Award – Tindall Smith
William C. and Maudie M. Huff Student Veteran Scholarship – Brian Ulbricht
Harold & Muriel Berkman Charitable Foundation Scholarship – Matthew Riegle
Colonel & Mrs. James A. Franklin Student Veterans Scholarship – Judah Robinson
Richard and Sherry Barrett Scholarship – Ricardo Bean
Quentin Daniel Coutcher, Retired, United States Air Force Scholarship – Matteo Garza
Kropp Student Veterans Scholarship – James Greco, Matthew Walshe
John & Sharon Pleggenkuhle Veterans Support Scholarship – Gabriel Shaber
Gregory & Barbara Rizzo Veterans Scholarship – Thai Le, Grant McDonald
George W. Brown, WWII Veteran Memorial Award – Cala Connell
Grit Award presented by Richard Warner – Nicholas Dobie, Jonathan Florencio, Jamel Hobson, Lamar Johnson, Andrew Perez, Mario Salazar
Parents Leadership Council Awards – Gabriela Castillo
Student Veterans Resource Center Excellence Awards – Jamie Coppola, Patricia Fors, Mike Hines, Brennen Sanders
UGA Foundation Awards – Krystin Abt, Gerald Adams, Matthew Aluisio, Jordan Botte, Sarah Bouchard, Jackson Bradford, William Bradford, Benito Canales, Rajat Chaudhury, Roger Cole, Jalynn Colvin, Jessica Cruz, Elizabeth DeCesare, Nicholas Dobie, Leisli Duran-Rosales, Chantel Eaton, Anayya Everett, Jonathan Florencio, Cameron Gaukler, Jonathan Grim, Jeff Hannon, Jamel Hobson, Chad Hoffman, Michael James, Lamar Johnson, Joseph Jung, Anthony Kochensparger, Renalie Labarda, William Lord, Chris Lyells, Will McKinney, Reese Mitchell, Michael Muth, Andrew Perez, Erin Powell, Mario Salazar, Julian Saviano, Keith Schneider, Keyonce Shepherd, Alexandria Spencer, Zachary Sperandeo, Aissatou Sysavane, Michael Tacto, Stassa Thomas, Gilbert Villagrana, Angel Wade, Tamera Wallace, Elliot Williams, Andrew Wilson
In addition to these scholarship recipients, Dean of Students, Dr. Bill McDonald was named as this year's SVRC Distinguished Fellow.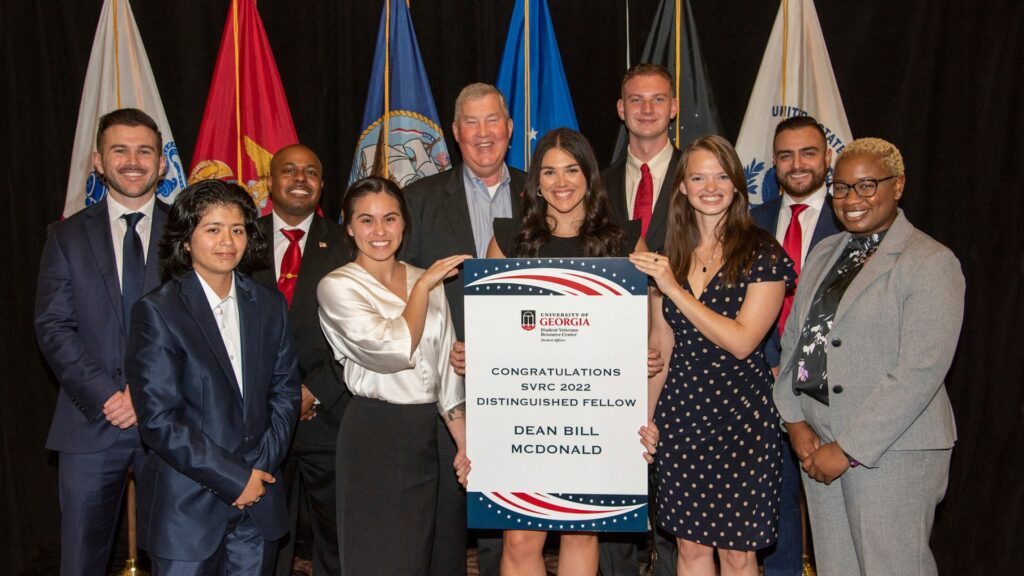 The week was filled with many festivities to honor UGA veterans including a breakfast hosted by Waffle House and the Student Veterans Association's annual flag memorial- placed in honor of the 700,000 military veterans currently residing in Georgia, students stake 700 American flags at the UGA Memorial Garden adjacent to the Miller Learning Center.
More than 260 student veterans are currently pursuing undergraduate, graduate, and professional degrees and are an integral part of UGA community.
The Student Veterans Resource Center is a department within UGA's Division of Student Affairs and is administered by the Office of the Dean of Students. The Student Veterans Association is a registered student organization within Engagement, Leadership, and Service.
For more information, contact Jon Segars at 706-542-7872 or email jon.segars@uga.edu.