Student Veterans Resource Center caps successful year with Honor Cord Ceremony 
On May 2, the Student Veterans Resource Center hosted its Honor Cord and Scholarship Ceremony recognizing 74 student veterans graduating UGA in 2023 and more than 100 students receiving scholarships and grants. The Honor Cord recognizes the contributions and accomplishments of UGA's student veterans. 
Two honorees were commissioned as military officers, and many of the graduates will return to the active and reserve component forces.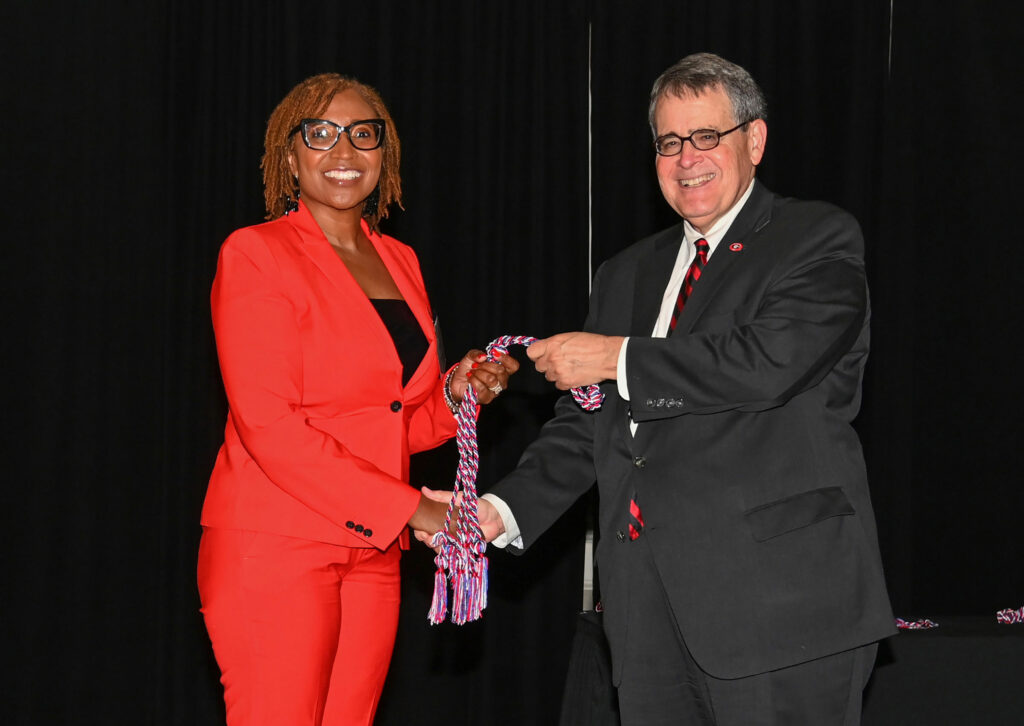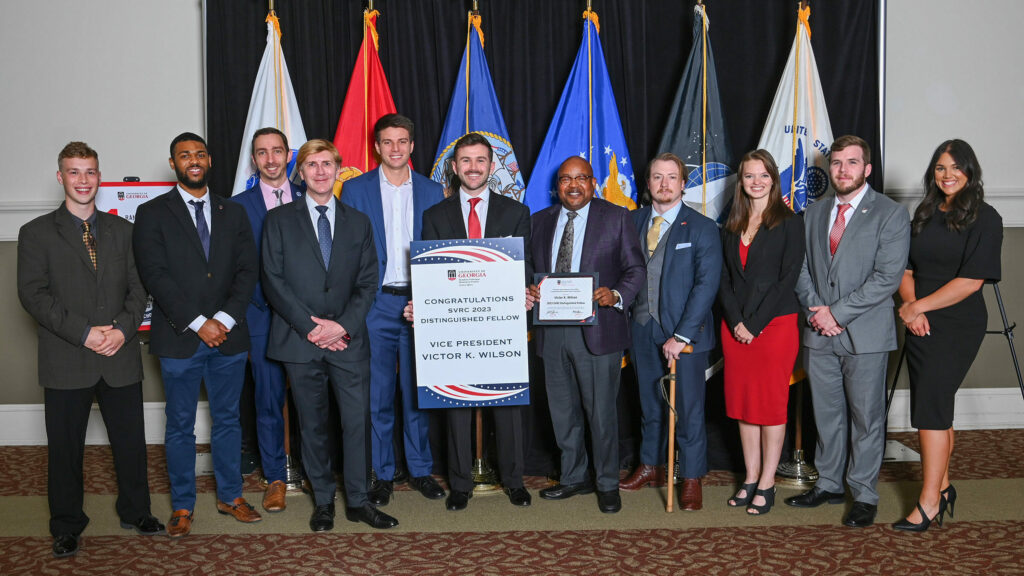 Vice President Wilson recognized as SVRC Distinguished Fellow for his extraordinary support of student veterans and their families. Wilson will retire on September 30, after decades of service to the university.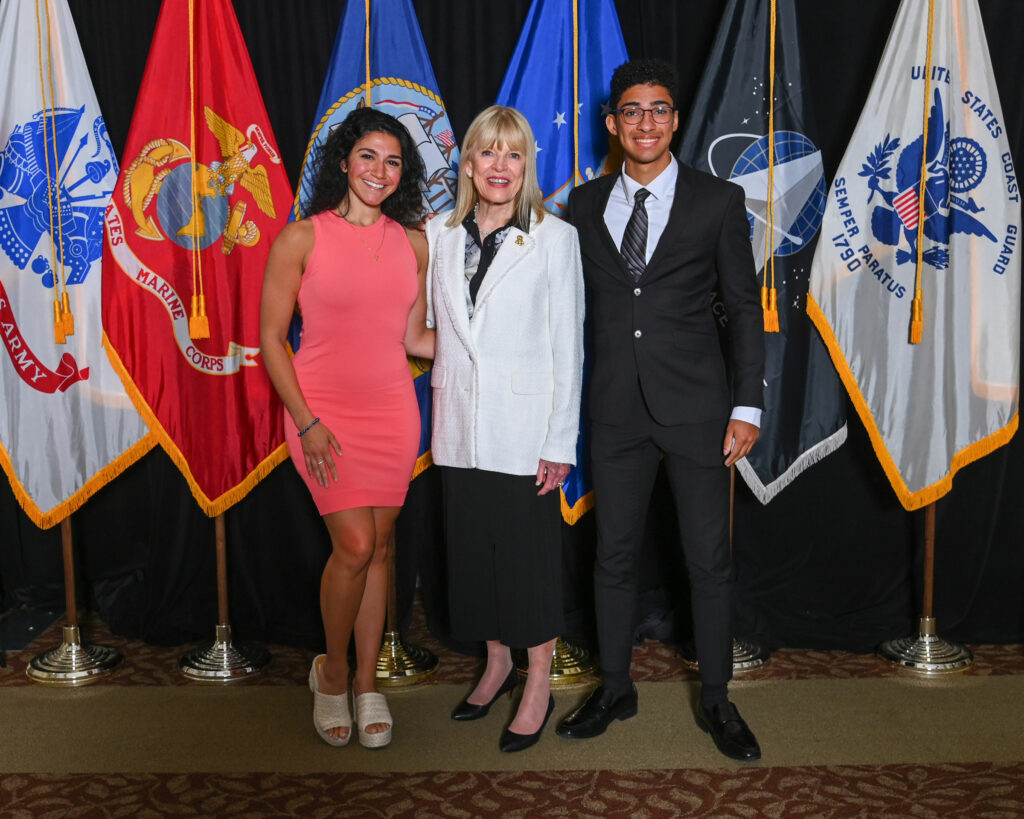 In total, UGA's student veterans received 215 awards this academic year for a total of $261,500. Student Veterans were recipients of $100,000 in grants from the UGA Foundation this year. The University of Georgia Foundation improves the quality of education by supporting student scholarships and programs supported by private donations from UGA alumni and friends. The SVRC now has more than 50 active donors, 13 new donors in the last 18 months, continuing the university community's excellent support of its student veterans.   
"These scholarships have covered my remaining balance for my tuition, other school fees, and even covered some of my commuting expenses as I drive about 500 miles a week to attend my classes," says student veteran Gabriela Castillo, a pre-med biology major. "From Army medic to medical doctor, the donors supporting the SVRC have drastically impacted my path here at UGA, and I could not be more grateful."   
Student veteran Sara Abernathy likewise expressed appreciation for the support of the donors.  
"The award that you have provided will go a long way in helping me cover the cost of gas to campus and purchase professional attire to aid me in my job hunt as I approach graduation," she said. "Thank you for making a meaningful difference in my life." 
The SVRC also recognized two students who were inducted into the Blue Key Honor Society this semester. UGA Blue Key recognizes second, third and fourth-year undergraduate students, as well as graduate and professional students of outstanding character and ability who achieved distinction in three key areas: scholarship, leadership, and service. 
The SVRC is celebrating its tenth year of supporting UGA's student veterans and supported 275 student veterans this year, which is an increase of 30 percent since Fall 2021. For the third time in the past six years, UGA was recognized as the nation's #1 ranked Military Friendly School among tier 1 research institutions. UGA was previously recognized as the top-ranked Military Friendly school in 2017 and 2021 and has been recognized as a Military Friendly school since the SVRC's inception in 2013. Out of 1,800 schools that participated in the survey, UGA is one of 530 schools to earn this designation. 
Jon Segars, director of the SVRC, a former student veteran himself, can empathize with the struggle of abiding by the rigorous standards expected from UGA students while balancing out-of-school commitments. He expressed awe at the level of support from the university and donors. 
 "The support we have for our student veterans is almost beyond belief, and we are thankful for having the resources to make a difference for so many families," he said.  
The SVRC serves as a point of contact for student veterans and functions as a hub of multi-campus community. Their goal is to supply students, in and out of service, with a vast range of opportunities and enable them to create meaningful connections within the university. 
For more information regarding the Student Veterans Resource Center, contact Jon Segars at 706-542-7872, email jon.segars@uga.edu or learn more online at svrc.uga.edu.